No state charge for billionaire Sanford in child porn probe
Litigation Reports
investigation into possible possession of child pornography, saying it found no "prosecutable offenses" within the state's jurisdiction, according to a court document filed Friday.

Sanford, a banker turned philanthropist, is the state's richest man and has donated billions to hospitals, universities and charities. South Dakota investigators in 2019 began searching his email account, as well as his cellular and internet service providers, for possible possession of child pornography after his accounts were flagged by a technology firm.

The attorney general's office said in Friday's court filing that the "South Dakota Division of Criminal Investigation has completed its investigation ... and has determined that there are no prosecutable offenses within the jurisdiction of the State of South Dakota."

The attorney general's office had no comment beyond the court filing.

"Mr. Sanford appreciates the public acknowledgement by the SD Attorney General's office that the DCI has concluded its investigation and they have found no prosecutable crime," Marty Jackley, Sanford's attorney, said via text.

South Dakota Attorney General Jason Ravnsborg had earlier requested the involvement of federal law enforcement. A state filing in January said both state and federal investigations were continuing at the time. The Department of Justice declined to comment Friday when asked if a federal investigation is ongoing.
Related listings
Litigation Reports

04/20/2022

The Wisconsin Supreme Court on Friday adopted Republican-drawn maps for the state Legislature, handing the GOP a victory just weeks after initially approving maps drawn by Democratic Gov. Tony Evers.The court reversed itself after the U.S. Supreme Co...

Litigation Reports

04/30/2021

The state supreme court has upheld the murder conviction and 40-year sentence for man who killed his wife with a shotgun blast in their Windham home.The Supreme Judicial Court on Thursday unanimously rejected Noah Gaston's contention that COVID...

Litigation Reports

04/06/2021

The husband of a Pennsylvania appellate court judge who is running for the state's highest court began serving a prison sentence Tuesday in a long-running case, authorities said.Charles McCullough's incarceration comes as voters decide wh...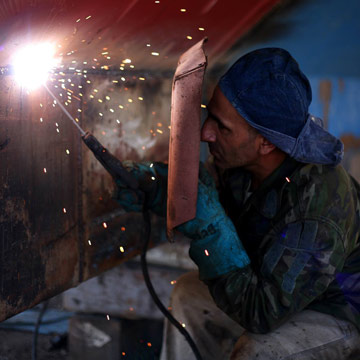 Lawyer Website Design For Sole Practitioners - Law Promo
Law Promo understands that running a solo law practice can be a difficult undertaking at any stage, especially if you are just starting up your practice.

The most challenging part of running any solo business can be managing each and every aspect, especially those areas in which you have less experience. Marketing is often one of the weakest areas for small businesses and yet is the most important in ensuring business growth.

A solid internet marketing campaign is crucial, as it can level the playing field between you and larger firms and is by far the most cost effective way to attract more clients.