Wisconsin Supreme Court adopts GOP-drawn legislative maps
Litigation Reports
The Wisconsin Supreme Court on Friday adopted Republican-drawn maps for the state Legislature, handing the GOP a victory just weeks after initially approving maps drawn by Democratic Gov. Tony Evers.

The court reversed itself after the U.S. Supreme Court in March said Evers' maps were incorrectly adopted, and came just as candidates were about to begin circulating nominating papers to appear on this year's ballot without being sure of district boundaries.

Democrats would have made some marginal gains under Evers' plan, but Republicans were projected to maintain their majorities in the Assembly and Senate, according to an analysis from the governor's office.

Evers' map created seven majority-Black state Assembly districts in Milwaukee, up from the current six. The map from the Republican-controlled Legislature had just five. The Wisconsin Supreme Court had adopted Evers' map on March 3, but the U.S. Supreme Court overturned it on March 23. The high court ruled that Evers' map failed to consider whether a "race-neutral alternative that did not add a seventh majority-black district would deny black voters equal political opportunity."

Evers told the state Supreme Court it could still adopt his map with some additional analysis, or an alternative with six majority-Black districts. The Republican-controlled Legislature argued that its map should be implemented.
Related listings
Litigation Reports

04/30/2021

The state supreme court has upheld the murder conviction and 40-year sentence for man who killed his wife with a shotgun blast in their Windham home.The Supreme Judicial Court on Thursday unanimously rejected Noah Gaston's contention that COVID...

Litigation Reports

04/06/2021

The husband of a Pennsylvania appellate court judge who is running for the state's highest court began serving a prison sentence Tuesday in a long-running case, authorities said.Charles McCullough's incarceration comes as voters decide wh...

Litigation Reports

11/29/2020

Pennsylvania's highest court on Saturday night threw out a lower court's order preventing the state from certifying dozens of contests on its Nov. 3 election ballot in the latest lawsuit filed by Republicans attempting to thwart President...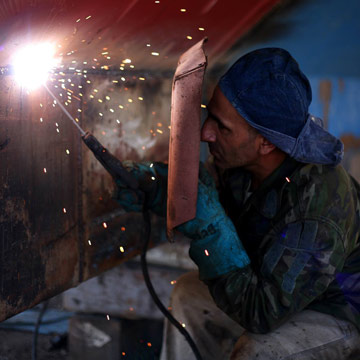 Lawyer Website Design For Sole Practitioners - Law Promo
Law Promo understands that running a solo law practice can be a difficult undertaking at any stage, especially if you are just starting up your practice.

The most challenging part of running any solo business can be managing each and every aspect, especially those areas in which you have less experience. Marketing is often one of the weakest areas for small businesses and yet is the most important in ensuring business growth.

A solid internet marketing campaign is crucial, as it can level the playing field between you and larger firms and is by far the most cost effective way to attract more clients.