Husband of high court candidate begins prison sentence
Litigation Reports
The husband of a Pennsylvania appellate court judge who is running for the state's highest court began serving a prison sentence Tuesday in a long-running case, authorities said.

Charles McCullough's incarceration comes as voters decide whether to back his wife in her bid for an open seat on Pennsylvania's Supreme Court.

Commonwealth Court Judge Patricia McCullough is seeking the Republican nomination in May 18′s primary election against two fellow Republican judges.

On Monday, the state Supreme Court denied Charles McCullough's latest appeals. He is currently representing himself.

Allegheny County District Attorney Stephen Zappala's office said McCullough reported as ordered Tuesday morning and was taken into custody to begin serving a state sentence of 2-1/2 to 5 years in prison.

The 66-year-old McCullough, a former Allegheny County councilman, was convicted of theft and misappropriation of funds in 2015 for using his power of attorney to take $50,000 from the trust fund of an elderly woman.

He spent the money in 2006 and 2007, using $40,000 for campaign contributions and sending the other $10,000 to a charity, according to court records.

McCullough was charged in 2009. He had argued at his trial that he had the widow's approval to use the money and had remained free on appeal since his sentencing.
Related listings
Litigation Reports

11/29/2020

Pennsylvania's highest court on Saturday night threw out a lower court's order preventing the state from certifying dozens of contests on its Nov. 3 election ballot in the latest lawsuit filed by Republicans attempting to thwart President...

Litigation Reports

11/14/2020

Republicans suffered setbacks to court challenges over the presidential election in three battleground states on Friday while a law firm that came under fire for its work for President Donald Trump's campaign withdrew from a major Pennsylvania ...

Litigation Reports

10/12/2020

To hear Democrats tell it, a Supreme Court with President Donald Trump's nominee Amy Coney Barrett could quickly get rid of the law that gives more than 20 million Americans health insurance coverage. But that's not the inevitable outcome...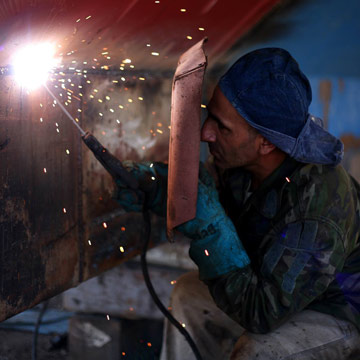 AAA weighs in on the evidence being used to convict drivers of DUI marijuana.
Six states that allow marijuana use have legal tests to determine driving while impaired by the drug that have no scientific basis, according to a study by the nation's largest automobile club that calls for scrapping those laws.

The study commissioned by AAA's safety foundation said it's not possible to set a blood-test threshold for THC, the chemical in marijuana that makes people high, that can reliably determine impairment. Yet the laws in five of the six states automatically presume a driver guilty if that person tests higher than the limit, and not guilty if it's lower.

As a result, drivers who are unsafe may be going free while others may be wrongly convicted, the foundation said. The foundation recommends replacing the laws with ones that rely on specially trained police officers to determine if a driver is impaired, backed up by a test for the presence of THC rather than a specific threshold. The officers are supposed to screen for dozens of indicators of drug use, from pupil dilation and tongue colour to behaviour.
Business News