Court rejects appeal by man who killed wife with shotgun
Litigation Reports
The state supreme court has upheld the murder conviction and 40-year sentence for man who killed his wife with a shotgun blast in their Windham home.

The Supreme Judicial Court on Thursday unanimously rejected Noah Gaston's contention that COVID-19 restrictions violated his constitutional rights by preventing him from confronting parties at his sentencing.

Gaston acknowledged killing his wife, Alicia, with a shotgun blast in 2016, but maintained that he thought she was an intruder.

The prosecution allowed the victim's family and friends to testify by video at the sentencing while Gaston's family and friends viewed the proceedings from a separate room at the courthouse to allow for social distancing during the pandemic.

"Anyone who wanted to address the court or access the proceeding was able to do so, despite the pandemic restrictions," Justice Joseph Jabar wrote in the supreme court's ruling.

The court also rejected Gaston's argument that the sentence was too long and that the judge wrongly concluded he waived his right to religious privilege when he told a third party about conversations with church members.

The church members, who picked Gaston up at the local police station after his wife died, said he told them he saw a figure he thought was an intruder before he fired. But he also told them that was the only story he could tell if he wanted to see his kids again, according to the police affidavit.
Related listings
Litigation Reports

04/06/2021

The husband of a Pennsylvania appellate court judge who is running for the state's highest court began serving a prison sentence Tuesday in a long-running case, authorities said.Charles McCullough's incarceration comes as voters decide wh...

Litigation Reports

11/29/2020

Pennsylvania's highest court on Saturday night threw out a lower court's order preventing the state from certifying dozens of contests on its Nov. 3 election ballot in the latest lawsuit filed by Republicans attempting to thwart President...

Litigation Reports

11/14/2020

Republicans suffered setbacks to court challenges over the presidential election in three battleground states on Friday while a law firm that came under fire for its work for President Donald Trump's campaign withdrew from a major Pennsylvania ...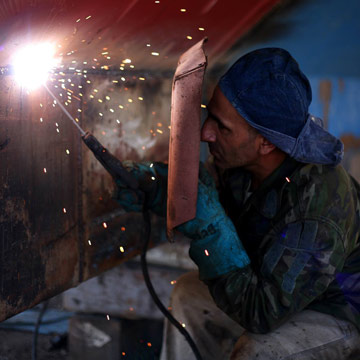 Lawyer Website Design For Sole Practitioners - Law Promo
Law Promo understands that running a solo law practice can be a difficult undertaking at any stage, especially if you are just starting up your practice.

The most challenging part of running any solo business can be managing each and every aspect, especially those areas in which you have less experience. Marketing is often one of the weakest areas for small businesses and yet is the most important in ensuring business growth.

A solid internet marketing campaign is crucial, as it can level the playing field between you and larger firms and is by far the most cost effective way to attract more clients.