Graham appeals order to testify in Georgia election probe
Litigation Reports
U.S. Sen. Lindsey Graham has formally appealed a judge's order requiring him to testify before a special grand jury investigating whether former President Donald Trump and others illegally sought to overturn his 2020 election defeat in Georgia.

The South Carolina Republican's appeal had been expected following a judge's Monday ruling that he comply with prosecutors' efforts to compel him to testify Aug. 23 about his phone calls to Georgia Secretary of State Brad Raffensperger and his staff in the weeks following the election.

The 11th U.S. Circuit Court of Appeals will consider Graham's request, filed late Wednesday. Graham's legal team also asked a federal judge to put his special grand jury appearance on hold during the appeal process.

Graham's appeal was made the same day that another Trump associate, former campaign attorney Rudy Giuliani, spent roughly six hours before the special grand jury. The former New York mayor spread false claims of election fraud in Fulton County as he led efforts to challenge the election results in Georgia.

Met by an Associated Press reporter at the airport as he returned to New York on Wednesday, Giuliani said that he had "satisfied his obligation under the subpoena" from prosecutors but gave no further details of his testimony.
Related listings
Litigation Reports

05/28/2022

investigation into possible possession of child pornography, saying it found no "prosecutable offenses" within the state's jurisdiction, according to a court document filed Friday.Sanford, a banker turned philanthropist, is the stat...

Litigation Reports

04/20/2022

The Wisconsin Supreme Court on Friday adopted Republican-drawn maps for the state Legislature, handing the GOP a victory just weeks after initially approving maps drawn by Democratic Gov. Tony Evers.The court reversed itself after the U.S. Supreme Co...

Litigation Reports

04/30/2021

The state supreme court has upheld the murder conviction and 40-year sentence for man who killed his wife with a shotgun blast in their Windham home.The Supreme Judicial Court on Thursday unanimously rejected Noah Gaston's contention that COVID...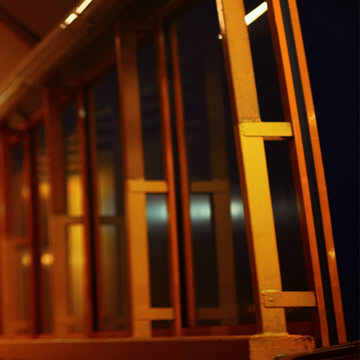 The Law Offices of John M. Lynch, LLC - Our goal is to serve you and make your experience a pleasant one
Our firm founder John M. Lynch is a proven trial lawyer with a record of success in state and federal courts. His former service as a police investigator and federal drug task force agent enable him to see a case from all sides. He is routinely hired by other attorneys to assist with criminal cases. His peer recognition is also evident in the recognition that he has earned with Top 100 Trial Lawyers, AV Preeminent Rating and Super Lawyers. He has also been named as one of the Best Attorneys in St. Louis, a Rising Star in Missouri and a Rising Star in Kansas. His unique and broad -based experience has led to unparalleled success that include dismissal of charges, acquittal and markedly beneficial settlements.

Attorney John M. Lynch comes from a strong law enforcement background with a decade of experience as a police investigator and federal drug task force agent. Paired with his legal degree from St. Louis University School of Law, Mr. Lynch provides a unique and candid perspective for people charged with a full range of criminal activities.