Owner of Maryland Construction Company Pleads Guilty to Tax Evasion
U.S. Supreme Court News
According to court documents, Jerry Lee Redman of Severn, Maryland, owned Redman Services Inc. (RSI), a paving and construction company.

For at least 2015 through 2018, Redman filed corporate income tax returns for RSI that underreported the business's gross receipts. Redman caused customers to write checks to him personally, instead of to RSI, and then deposited those checks into his personal bank account.

Those payments were not reported as gross receipts on RSI's corporate returns. During the same years, Redman also did not report other income that he received from RSI. Redman withdrew and caused others to withdraw funds from RSI's business bank account to pay for his personal expenses, but Redman did not report those funds as income on his own tax returns. Some of the withdrawals for personal expenses were also falsely deducted as business expenses on RSI's corporate returns. Redman's conduct caused a loss to the IRS of approximately $666,113.

If convicted, Redman faces a maximum sentence of five years in prison. He also faces a period of supervised release, restitution and monetary penalties. A federal district court judge will determine any sentence after considering the U.S. Sentencing Guidelines and other statutory factors.

Acting Deputy Assistant Attorney General Stuart M. Goldberg of the Justice Department's Tax Division made the announcement. IRS-Criminal Investigation is investigating the case.
Related listings
U.S. Supreme Court News

08/07/2023

efforts to combat climate change as the region endures a brutally hot summer with soaring temperatures, the White House said Monday.Biden is expected to discuss the Inflation Reduction Act, America's most significant response to climate change,...

U.S. Supreme Court News

07/29/2023

Lawyers for Donald Trump were meeting Thursday with members of special counsel Jack Smith's team as a potential indictment loomed over the former president's efforts to overturn the results of the 2020 election, according to a person fami...

U.S. Supreme Court News

07/13/2023

Amazon is disputing its status as a big online platform that needs to face stricter scrutiny under European Union digital rules taking effect next month, the first Silicon Valley tech giant to push back on the pioneering new standards.The online reta...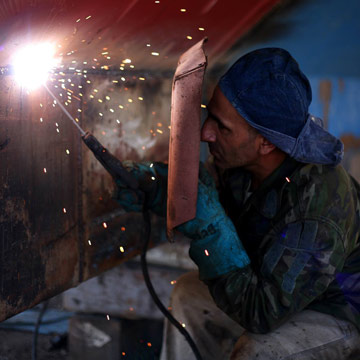 Lawyer Website Design For Sole Practitioners - Law Promo
Law Promo understands that running a solo law practice can be a difficult undertaking at any stage, especially if you are just starting up your practice.

The most challenging part of running any solo business can be managing each and every aspect, especially those areas in which you have less experience. Marketing is often one of the weakest areas for small businesses and yet is the most important in ensuring business growth.

A solid internet marketing campaign is crucial, as it can level the playing field between you and larger firms and is by far the most cost effective way to attract more clients.