Biden goes west to talk about his efforts to combat climate change
U.S. Supreme Court News
efforts to combat climate change as the region endures a brutally hot summer with soaring temperatures, the White House said Monday.

Biden is expected to discuss the Inflation Reduction Act, America's most significant response to climate change, and the push toward more clean energy manufacturing. The act aims to spur clean energy on a scale that will bend the arc of U.S. greenhouse gas emissions.

July has been the hottest month ever recorded. Biden last week announced new steps to protect workers in extreme heat, including measures to improve weather forecasts and make drinking water more accessible.

Members of Biden's administration also are fanning out over the next few weeks around the anniversary of the landmark climate change and health care legislation to extol the administration's successes as the Democratic president seeks reelection in 2024.

Vice President Kamala Harris heads to Wisconsin this week with Commerce Secretary Gina Raimondo to talk about broadband infrastructure investments. Secretary of Agriculture Tom Vilsack goes to Oregon to highlight wildfire defense grants, Transportation Secretary Pete Buttigieg will go to Illinois and Texas, and Secretary of Education Miguel Cardona heads to Maryland to talk about career and technical education programs.

The Inflation Reduction Act included roughly $375 billion over a decade to combat climate change and capped the cost of a month's supply of insulin at $35 for older Americans and other Medicare beneficiaries. It also helps an estimated 13 million Americans pay for health care insurance by extending subsidies provided during the coronavirus pandemic.

The measure is paid for by new taxes on large companies and stepped-up IRS enforcement of wealthy individuals and entities, with additional funds going to reduce the federal deficit.
Related listings
U.S. Supreme Court News

07/29/2023

Lawyers for Donald Trump were meeting Thursday with members of special counsel Jack Smith's team as a potential indictment loomed over the former president's efforts to overturn the results of the 2020 election, according to a person fami...

U.S. Supreme Court News

07/13/2023

Amazon is disputing its status as a big online platform that needs to face stricter scrutiny under European Union digital rules taking effect next month, the first Silicon Valley tech giant to push back on the pioneering new standards.The online reta...

U.S. Supreme Court News

07/02/2023

A federal judge ruled on Friday that nearly all of North Carolina's revised 12-week abortion law scheduled to begin this weekend can take effect, while temporarily blocking one rule that doctors feared could expose them to criminal penalties.Th...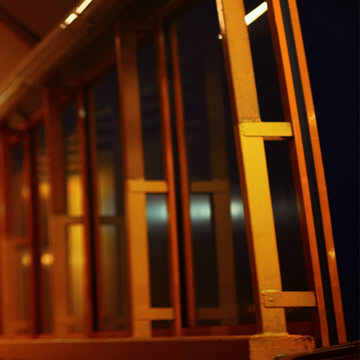 The Law Offices of John M. Lynch, LLC - Our goal is to serve you and make your experience a pleasant one
Our firm founder John M. Lynch is a proven trial lawyer with a record of success in state and federal courts. His former service as a police investigator and federal drug task force agent enable him to see a case from all sides. He is routinely hired by other attorneys to assist with criminal cases. His peer recognition is also evident in the recognition that he has earned with Top 100 Trial Lawyers, AV Preeminent Rating and Super Lawyers. He has also been named as one of the Best Attorneys in St. Louis, a Rising Star in Missouri and a Rising Star in Kansas. His unique and broad -based experience has led to unparalleled success that include dismissal of charges, acquittal and markedly beneficial settlements.

Attorney John M. Lynch comes from a strong law enforcement background with a decade of experience as a police investigator and federal drug task force agent. Paired with his legal degree from St. Louis University School of Law, Mr. Lynch provides a unique and candid perspective for people charged with a full range of criminal activities.