Trump's Lawyers Meet With Prosecutors as Election Interference Charges Loom
U.S. Supreme Court News
Lawyers for Donald Trump were meeting Thursday with members of special counsel Jack Smith's team as a potential indictment loomed over the former president's efforts to overturn the results of the 2020 election, according to a person familiar with the matter.

The meeting included Trump lawyer John Lauro, said the person, who spoke on the condition of anonymity to The Associated Press to describe a private gathering. Trump earlier this month was informed by Smith's office that he was a target of the Justice Department's investigation, suggesting that an indictment could be soon.

The investigation has focused on the turbulent two month-period after the November 2020 election in which Trump refused to accept his loss to Joe Biden and spread lies that victory was stolen from him. The turmoil resulted in the Jan. 6, 2021, riot at the U.S. Capitol, when Trump loyalists violently broke into the building, attacked police officers and disrupted the congressional counting of electoral votes. More than 1,000 people have been charged with federal crimes related to the Capitol riot.

In between the election and the riot, Trump urged local election officials to undo voting results in their states, pressured Vice President Mike Pence to halt the certification of electoral votes and falsely claimed that the election had been stolen — despite the fact that numerous federal and local officials, a long list of courts, top former campaign staffers and even his own attorney general have all said there is no evidence of the fraud he alleges.

A spokesman for Smith declined to comment on Thursday's meeting.

Trump was charged by Smith's team last month with illegally hoarding classified documents at his Palm Beach, Florida, estate, Mar-a-Lago, and concealing them from investigators. He was also indicted in New York in March on charges of falsifying business records in connection with an alleged hush money payment to a porn actor. And prosecutors in Fulton County, Georgia, are preparing to announce charging decisions in the coming weeks related to efforts to subvert the election in that state.
Related listings
U.S. Supreme Court News

07/13/2023

Amazon is disputing its status as a big online platform that needs to face stricter scrutiny under European Union digital rules taking effect next month, the first Silicon Valley tech giant to push back on the pioneering new standards.The online reta...

U.S. Supreme Court News

07/02/2023

A federal judge ruled on Friday that nearly all of North Carolina's revised 12-week abortion law scheduled to begin this weekend can take effect, while temporarily blocking one rule that doctors feared could expose them to criminal penalties.Th...

U.S. Supreme Court News

06/28/2023

The Supreme Court on Thursday ruled for the family of a nursing home resident with dementia that had sued over his care, declining to use the case to broadly limit the right to sue government workers.The man's family went to court alleging that...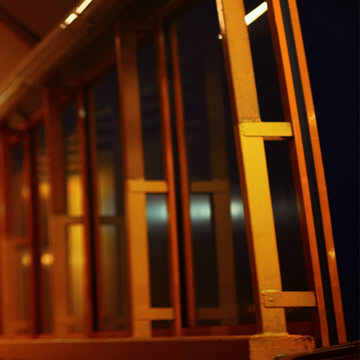 The Law Offices of John M. Lynch, LLC - Our goal is to serve you and make your experience a pleasant one
Our firm founder John M. Lynch is a proven trial lawyer with a record of success in state and federal courts. His former service as a police investigator and federal drug task force agent enable him to see a case from all sides. He is routinely hired by other attorneys to assist with criminal cases. His peer recognition is also evident in the recognition that he has earned with Top 100 Trial Lawyers, AV Preeminent Rating and Super Lawyers. He has also been named as one of the Best Attorneys in St. Louis, a Rising Star in Missouri and a Rising Star in Kansas. His unique and broad -based experience has led to unparalleled success that include dismissal of charges, acquittal and markedly beneficial settlements.

Attorney John M. Lynch comes from a strong law enforcement background with a decade of experience as a police investigator and federal drug task force agent. Paired with his legal degree from St. Louis University School of Law, Mr. Lynch provides a unique and candid perspective for people charged with a full range of criminal activities.