Federal judge rules in favor of bikini baristas over dress
U.S. Supreme Court News
A Washington city's dress code ordinance saying bikini baristas must cover their bodies at work has been ruled unconstitutional by a federal court.

The decision in a partial summary judgment this week comes after a lengthy legal battle between bikini baristas and the city of Everett over the rights of workers to wear what they want, the Everett Herald reported. Everett is about 30 miles (50 kilometers) north of Seattle.

U.S. District Court in Seattle found Everett's dress code ordinance violated the Equal Protection clauses of the U.S. and Washington state constitutions. The Court found that the ordinance was, at least in part, shaped by a gender-based discriminatory purpose, according to a 19-page ruling signed by U.S. District Judge Ricardo S. Martinez.

It is difficult to imagine, the court wrote, how the ordinance would be equally applied to men and women in practice because it prohibits clothing "typically worn by women rather than men," including midriff and scoop-back shirts, as well as bikinis.

Bikini baristas were "clearly" a target of the ordinance, the court also ruled, adding that the profession is comprised of a workforce that is almost entirely women.

In 2017, the city enacted its dress code ordinance, requiring all employees, owners and operators of "quick service facilities" to wear clothing that covers the upper and lower body. The ordinance listed coffee stands, fast food restaurants, delis, food trucks and coffee shops as examples of quick service businesses.

The owner of Everett bikini barista stand Hillbilly Hotties and some employees filed a legal complaint challenging the constitutionality of the dress code ordinance. They also challenged the city's lewd conduct ordinance, but the court dismissed all the baristas' claims but the dress code question.

The court directed the city of Everett to meet with the plaintiffs within 14 days to discuss next steps.
Related listings
U.S. Supreme Court News

08/28/2022

banning nearly all abortions after 20 weeks of pregnancy to go into effect.But some North Carolina Democrats say the ruling earlier this month — the latest fallout of the June U.S. Supreme Court decision eliminating federal abortion protections...

U.S. Supreme Court News

08/23/2022

Thailand's Constitutional Court on Monday received a petition from opposition lawmakers seeking a ruling on whether Prime Minister Prayuth Chan-ocha has reached the legal limit on how long he can remain in office.The petition, signed by 171 mem...

U.S. Supreme Court News

08/07/2022

A federal appeals court will hear arguments in November over Alabama's efforts to outlaw the use of gender-affirming medications to treat transgender minors.Alabama is asking a federal appeals court to lift an injunction and let it enforce a la...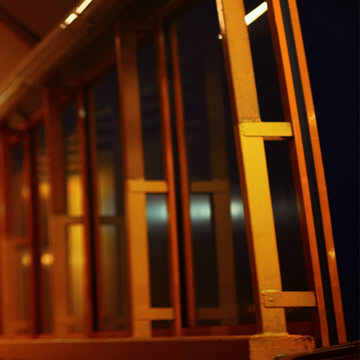 The Law Offices of John M. Lynch, LLC - Our goal is to serve you and make your experience a pleasant one
Our firm founder John M. Lynch is a proven trial lawyer with a record of success in state and federal courts. His former service as a police investigator and federal drug task force agent enable him to see a case from all sides. He is routinely hired by other attorneys to assist with criminal cases. His peer recognition is also evident in the recognition that he has earned with Top 100 Trial Lawyers, AV Preeminent Rating and Super Lawyers. He has also been named as one of the Best Attorneys in St. Louis, a Rising Star in Missouri and a Rising Star in Kansas. His unique and broad -based experience has led to unparalleled success that include dismissal of charges, acquittal and markedly beneficial settlements.

Attorney John M. Lynch comes from a strong law enforcement background with a decade of experience as a police investigator and federal drug task force agent. Paired with his legal degree from St. Louis University School of Law, Mr. Lynch provides a unique and candid perspective for people charged with a full range of criminal activities.