Democrats: Abortion rulings may be 'a blessing in disguise'
U.S. Supreme Court News
banning nearly all abortions after 20 weeks of pregnancy to go into effect.

But some North Carolina Democrats say the ruling earlier this month — the latest fallout of the June U.S. Supreme Court decision eliminating federal abortion protections — might be the catalyst their party needed to reinvigorate its political prospects in what was shaping up to be a losing year.

"I do think it's a blessing in disguise for Democrats," said Morgan Jackson, consultant to powerful North Carolina Democrats like Gov. Roy Cooper and Attorney General Josh Stein. "It was a horrible policy decision that set back decades and decades of progress for women, but at that same time, it has given Democrats a renewed optimism about this year."

U.S. District Judge William Osteen ruled Aug. 17 that the U.S. Supreme Court decision overturning Roe v. Wade erased the legal foundation for his 2019 ruling that had placed an injunction on the 1973 state law banning abortions after 20 weeks. Though the law allows leeway for urgent medical emergencies that threaten the patient's life or "create serious risk of substantial and irreversible physical impairment," it does not grant exceptions for rape or incest.

The judge's decision comes as North Carolina is preparing to vote this fall on its entire state legislature, two state supreme court races, all 14 U.S. House seats and a high-profile U.S. Senate contest.
Related listings
U.S. Supreme Court News

08/23/2022

Thailand's Constitutional Court on Monday received a petition from opposition lawmakers seeking a ruling on whether Prime Minister Prayuth Chan-ocha has reached the legal limit on how long he can remain in office.The petition, signed by 171 mem...

U.S. Supreme Court News

08/07/2022

A federal appeals court will hear arguments in November over Alabama's efforts to outlaw the use of gender-affirming medications to treat transgender minors.Alabama is asking a federal appeals court to lift an injunction and let it enforce a la...

U.S. Supreme Court News

08/01/2022

The Justice Department is urging a federal judge to let a class-action lawsuit go forward against an Alabama town accused of policing for profit with excessive fines and aggressive enforcement of local laws.The U.S. attorney's office this week ...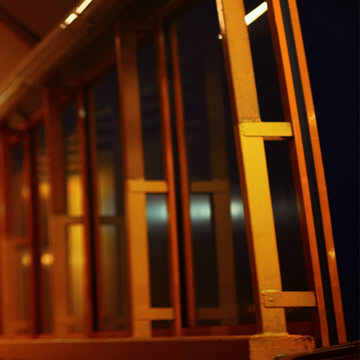 The Law Offices of John M. Lynch, LLC - Our goal is to serve you and make your experience a pleasant one
Our firm founder John M. Lynch is a proven trial lawyer with a record of success in state and federal courts. His former service as a police investigator and federal drug task force agent enable him to see a case from all sides. He is routinely hired by other attorneys to assist with criminal cases. His peer recognition is also evident in the recognition that he has earned with Top 100 Trial Lawyers, AV Preeminent Rating and Super Lawyers. He has also been named as one of the Best Attorneys in St. Louis, a Rising Star in Missouri and a Rising Star in Kansas. His unique and broad -based experience has led to unparalleled success that include dismissal of charges, acquittal and markedly beneficial settlements.

Attorney John M. Lynch comes from a strong law enforcement background with a decade of experience as a police investigator and federal drug task force agent. Paired with his legal degree from St. Louis University School of Law, Mr. Lynch provides a unique and candid perspective for people charged with a full range of criminal activities.