Thai court asked to rule if prime minister must step down
U.S. Supreme Court News
Thailand's Constitutional Court on Monday received a petition from opposition lawmakers seeking a ruling on whether Prime Minister Prayuth Chan-ocha has reached the legal limit on how long he can remain in office.

The petition, signed by 171 members of the House of Representatives, asks the nine-member court to rule on an article in the constitution limiting prime ministers to eight years in office.

The court is widely expected to announce on Wednesday whether it will rule on the petition. It is uncertain whether the court, if it accepts the case, would temporarily suspend Prayuth from his duties until it issues a ruling.

At issue is the date that should be used in determining how long he has been in office. Prayuth, then army commander, seized power in May 2014 after toppling an elected government in a military coup. He led a ruling junta and was installed as prime minister on Aug. 24, 2014, under a provisional post-coup constitution. His critics and several legal experts contend this means he will complete eight years in office on Tuesday.

His supporters say the country's current constitution, which contains the provision limiting prime ministers to eight years, came into effect on April 6, 2017, and that should be used as the starting date. An even more generous interpretation is that the countdown began on June 9, 2019, when Prayuth took office under the new constitution following a 2019 general election.
Related listings
U.S. Supreme Court News

08/07/2022

A federal appeals court will hear arguments in November over Alabama's efforts to outlaw the use of gender-affirming medications to treat transgender minors.Alabama is asking a federal appeals court to lift an injunction and let it enforce a la...

U.S. Supreme Court News

08/01/2022

The Justice Department is urging a federal judge to let a class-action lawsuit go forward against an Alabama town accused of policing for profit with excessive fines and aggressive enforcement of local laws.The U.S. attorney's office this week ...

U.S. Supreme Court News

07/27/2022

Former Minneapolis police Officer J. Alexander Kueng was sentenced Wednesday in federal court to three years in prison for violating George Floyd's civil rights during the May 2020 killing.Kueng's co-defendant Tou Thao was scheduled to be...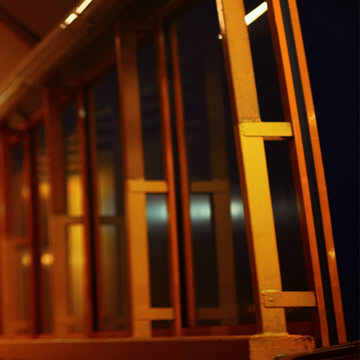 The Law Offices of John M. Lynch, LLC - Our goal is to serve you and make your experience a pleasant one
Our firm founder John M. Lynch is a proven trial lawyer with a record of success in state and federal courts. His former service as a police investigator and federal drug task force agent enable him to see a case from all sides. He is routinely hired by other attorneys to assist with criminal cases. His peer recognition is also evident in the recognition that he has earned with Top 100 Trial Lawyers, AV Preeminent Rating and Super Lawyers. He has also been named as one of the Best Attorneys in St. Louis, a Rising Star in Missouri and a Rising Star in Kansas. His unique and broad -based experience has led to unparalleled success that include dismissal of charges, acquittal and markedly beneficial settlements.

Attorney John M. Lynch comes from a strong law enforcement background with a decade of experience as a police investigator and federal drug task force agent. Paired with his legal degree from St. Louis University School of Law, Mr. Lynch provides a unique and candid perspective for people charged with a full range of criminal activities.