Russian court fines Google for failing to store personal data on its users
U.S. Courts Newsroom
A Moscow court on Tuesday fined Google for failing to store personal data on its Russian users, the latest in a series of fines on the U.S. tech giant amid tensions between the Kremlin and the West over the fighting in Ukraine.

A magistrate at Moscow's Tagansky district court fined Google 15 million rubles (about $164,200) after the company repeatedly refused to store personal data on Russian citizens inside the country. Google was previously fined over the same charges in August 2021 and June 2022. The company declined to comment.

Google also was ordered to pay a 3 million ruble (about $32,800) fine in August for failing to delete allegedly false information about the conflict in Ukraine.

Russia can do little to collect the fine, however, as Google's Russia business was effectively shut down last year after Moscow sent troops into Ukraine. The company has said it filed for bankruptcy in Russia after its bank account was seized by the authorities, leaving it unable to pay staff and suppliers.

Russian courts also have fined Apple and the Wikimedia Foundation, which hosts Wikipedia.

Since sending troops into Ukraine in February 2022, Russian authorities have taken measures to stifle any criticism of the military campaign.

Some critics have received severe punishments. Opposition figure Vladimir Kara-Murza was sentenced this year to 25 years in prison for treason stemming from speeches he made against Russia's actions in Ukraine.

Sasha Skochilenko, an artist and musician from St. Petersburg, is on trial on charges of spreading false information about the military for replacing supermarket price tags with protest slogans. Prosecutors have asked for an eight-year prison sentence for her.
Related listings
U.S. Courts Newsroom

11/09/2023

The Biden administration on Tuesday urged an appeals court to allow sweeping new asylum restrictions to stay in place, warning that halting them would be "highly disruptive" at the border.The government is urging a panel of judges in Pasa...

U.S. Courts Newsroom

10/24/2023

A Sydney court on Monday postponed an extradition hearing for a former U.S. military pilot accused of illegally training Chinese aviators until May as his lawyers attempt to further build their case.Boston-born Dan Duggan, 55, was scheduled to fight ...

U.S. Courts Newsroom

09/02/2023

A federal judge has struck down a Texas law requiring age verification and health warnings to view pornographic websites and blocked the state attorney general's office from enforcing it.In a ruling Thursday, U.S. District Judge David Ezra agre...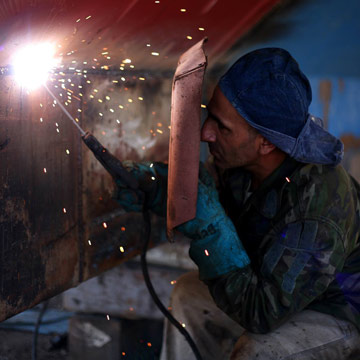 Lawyer Website Design For Sole Practitioners - Law Promo
Law Promo understands that running a solo law practice can be a difficult undertaking at any stage, especially if you are just starting up your practice.

The most challenging part of running any solo business can be managing each and every aspect, especially those areas in which you have less experience. Marketing is often one of the weakest areas for small businesses and yet is the most important in ensuring business growth.

A solid internet marketing campaign is crucial, as it can level the playing field between you and larger firms and is by far the most cost effective way to attract more clients.