Judge strikes down a Texas law requiring age verification to view adult websites
U.S. Courts Newsroom
A federal judge has struck down a Texas law requiring age verification and health warnings to view pornographic websites and blocked the state attorney general's office from enforcing it.

In a ruling Thursday, U.S. District Judge David Ezra agreed with claims that House Bill 1181, which was signed into law by Texas Gov. Greg Abbott in June, violates free speech rights and is overbroad and vague.

The state attorney general's office, which is defending the law, immediately filed notice of appeal to the Fifth Circuit U.S. Court of Appeals in New Orleans.

The lawsuit was filed Aug. 4 by the Free Speech Coalition, a trade association for the adult entertainment industry and a person identified as Jane Doe and described as an adult entertainer on various adult sites, including Pornhub.

Judge Ezra also said the law, which was to take effect Friday, raises privacy concerns because a permissible age verification is using a traceable government-issued identification and the government has access to and is not required to delete the data.

"People will be particularly concerned about accessing controversial speech when the state government can log and track that access," Ezra wrote. "By verifying information through government identification, the law will allow the government to peer into the most intimate and personal aspects of people's lives."

Ezra said Texas has a legitimate goal of protecting children from online sexual material, but noted other measures, including blocking and filtering software, exist.

"These methods are more effective and less restrictive in terms of protecting minors from adult content," Ezra wrote. The judge also found the law unconstitutionally compels speech by requiring adult sites to post health warnings they dispute — that pornography is addictive, impairs mental development and increases the demand for prostitution, child exploitation and child sexual abuse images.

"The disclosures state scientific findings as a matter of fact, when in reality, they range from heavily contested to unsupported by the evidence," Ezra wrote.

The Texas law is one of several similar age verification laws passed in other states, including Arkansas, Mississippi, Utah and Louisiana.
Related listings
U.S. Courts Newsroom

05/16/2023

The Supreme Court said Wednesday that Illinois can, for now, keep in place a new law that bars the sale of certain semi-automatic guns and large-capacity magazines.The high court denied an emergency request from people challenging the law, which bans...

U.S. Courts Newsroom

01/14/2023

A Brazilian Supreme Court justice on Friday authorized adding former President Jair Bolsonaro in its investigation into who incited the Jan. 8 riot in the nation's capital, as part of a broader crackdown to hold responsible parties to account.A...

U.S. Courts Newsroom

07/01/2022

A judge held a hearing Tuesday but didn't say how she would decide a lawsuit filed by Mississippi's only abortion clinic, which is trying to remain open by blocking a law that would ban most abortions in the state.The law — which st...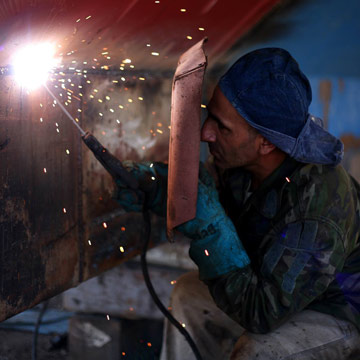 Lawyer Website Design For Sole Practitioners - Law Promo
Law Promo understands that running a solo law practice can be a difficult undertaking at any stage, especially if you are just starting up your practice.

The most challenging part of running any solo business can be managing each and every aspect, especially those areas in which you have less experience. Marketing is often one of the weakest areas for small businesses and yet is the most important in ensuring business growth.

A solid internet marketing campaign is crucial, as it can level the playing field between you and larger firms and is by far the most cost effective way to attract more clients.