Supreme Court won't put Illinois gun law on hold
U.S. Courts Newsroom
The Supreme Court said Wednesday that Illinois can, for now, keep in place a new law that bars the sale of certain semi-automatic guns and large-capacity magazines.

The high court denied an emergency request from people challenging the law, which bans so-called assault weapons. The law's opponents had asked the court to put the law on hold while a court challenge continues. The court did not comment and no justice publicly dissented.

The high court's action comes at a time when gun violence has been heavily in the news. Since the beginning of the year, 115 people have died in 22 mass killings — an average of one mass killing a week, according to a database maintained by The Associated Press and USA Today in a partnership with Northeastern University. The database counts killings involving four or more fatalities, not including the perpetrator. Just recently, on May 6, a man armed with an AR-15 style rifle and other firearms fatally shot eight people, including three children, at a Dallas-area mall.

The case before the Supreme Court involves an Illinois state law enacted in January. The legislation bans the sale of a series of guns including the AR-15 and AK-47. The law also bars the sale of magazines that have more than 15 rounds of ammunition for handguns and more than 10 rounds of ammunition for a long gun.

People who legally owned the now-barred guns and magazines ahead of the law's enactment can continue to keep them. The guns, however, must be registered with law enforcement.

Nine other states and the District of Columbia have gun bans similar to the one in Illinois, according to the gun control group Brady, which tracks the legislation. California, Connecticut, Hawaii, New Jersey and New York also require registration of guns purchased prior to the law while four other states – Delaware, Maryland, Massachusetts and Washington -- do not.

The Illinois legislation was driven largely by the killing of seven people at a 4th of July parade last year in the Chicago suburb of Highland Park. The shooter was armed with an AR-15 rifle and 30-round magazines.
Related listings
U.S. Courts Newsroom

01/14/2023

A Brazilian Supreme Court justice on Friday authorized adding former President Jair Bolsonaro in its investigation into who incited the Jan. 8 riot in the nation's capital, as part of a broader crackdown to hold responsible parties to account.A...

U.S. Courts Newsroom

07/01/2022

A judge held a hearing Tuesday but didn't say how she would decide a lawsuit filed by Mississippi's only abortion clinic, which is trying to remain open by blocking a law that would ban most abortions in the state.The law — which st...

U.S. Courts Newsroom

04/05/2022

Environmental groups are renewing efforts to stop exploratory drilling by a Canadian mining company hoping to build a gold mine in Idaho west of Yellowstone National Park.The Idaho Conservation League and Greater Yellowstone Coalition, in documents f...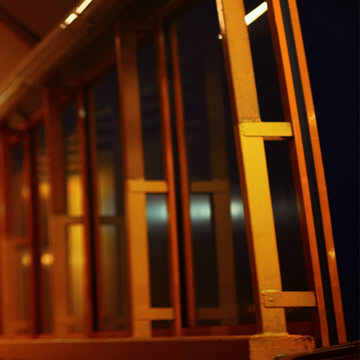 The Law Offices of John M. Lynch, LLC - Our goal is to serve you and make your experience a pleasant one
Our firm founder John M. Lynch is a proven trial lawyer with a record of success in state and federal courts. His former service as a police investigator and federal drug task force agent enable him to see a case from all sides. He is routinely hired by other attorneys to assist with criminal cases. His peer recognition is also evident in the recognition that he has earned with Top 100 Trial Lawyers, AV Preeminent Rating and Super Lawyers. He has also been named as one of the Best Attorneys in St. Louis, a Rising Star in Missouri and a Rising Star in Kansas. His unique and broad -based experience has led to unparalleled success that include dismissal of charges, acquittal and markedly beneficial settlements.

Attorney John M. Lynch comes from a strong law enforcement background with a decade of experience as a police investigator and federal drug task force agent. Paired with his legal degree from St. Louis University School of Law, Mr. Lynch provides a unique and candid perspective for people charged with a full range of criminal activities.