40-year sentence upheld for man who killed his roommate
U.S. Court News
Maine's supreme court has upheld a 40-year prison sentence imposed on a man who killed his roommate in Old Orchard Beach.

Dustan Bentley pleaded guilty to murder in the death of 65-year-old William Popplewell, who was beaten, stabbed, and strangled with a ligature.

Police arrested Bentley as he was attempting to use a ratchet and strap to pull the body into the trunk of his car, which was lined with a shower curtain. An autopsy revealed the victim suffered multiple broken bones and had been stabbed up to 30 times.

The Maine Supreme Judicial Court unanimously ruled that there was nothing in the record to indicate that the judge made a mistake.

"At no point did the court depart from sentencing principles or abuse its discretion in coming to or issuing its sentence," the court said.

Bentley and Popplewell met at a Portland homeless shelter, and Bentley later moved into Popplewell's apartment in Old Orchard Beach in December 2018. Popplewell was killed in March 2019.
Related listings
U.S. Court News

07/22/2021

Chicago Bankruptcy Law Firm Covers Bankruptcy in the Wake of COVID-19 The COVID-19 pandemic has damaged the economy, leaving many families and business owners worried about how they will pay for even the most basic expenses. In the midst of this cris...

U.S. Court News

07/19/2021

At Bullard & Powell, we believe that every criminal case, just like the person being charged, is unique. To that end, we do not view our cases as simply files to be worked on, but view them from the perspective of our clients. We work closely wit...

U.S. Court News

07/06/2021

The Ohio Supreme Court announced on Tuesday it would not consider an appeal over the firing of a white police officer who shot and killed 12-year-old Tamir Rice outside a Cleveland recreation center in 2014. The appeal was filed in April by the Cleve...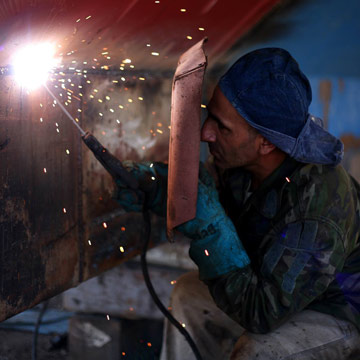 AAA weighs in on the evidence being used to convict drivers of DUI marijuana.
Six states that allow marijuana use have legal tests to determine driving while impaired by the drug that have no scientific basis, according to a study by the nation's largest automobile club that calls for scrapping those laws.

The study commissioned by AAA's safety foundation said it's not possible to set a blood-test threshold for THC, the chemical in marijuana that makes people high, that can reliably determine impairment. Yet the laws in five of the six states automatically presume a driver guilty if that person tests higher than the limit, and not guilty if it's lower.

As a result, drivers who are unsafe may be going free while others may be wrongly convicted, the foundation said. The foundation recommends replacing the laws with ones that rely on specially trained police officers to determine if a driver is impaired, backed up by a test for the presence of THC rather than a specific threshold. The officers are supposed to screen for dozens of indicators of drug use, from pupil dilation and tongue colour to behaviour.
Business News