Bankruptcy proceedings can have long-term benefits
U.S. Court News
Chicago Bankruptcy Law Firm Covers Bankruptcy in the Wake of COVID-19 The COVID-19 pandemic has damaged the economy, leaving many families and business owners worried about how they will pay for even the most basic expenses. In the midst of this crisis, you might be considering filing for bankruptcy or wondering how COVID-19 will affect an existing bankruptcy filing. No matter your situation, the Chicago Bankruptcy Law Firm of Daniel J. Winter is here to help give you the answers and assistance that you need. We are more than happy to explain to anyone in financial distress exactly what their options are. What Is Bankruptcy? Bankruptcy is a Federal system of laws, rules, and procedures designed to help legal residents of the U.S. deal with their debts, which, for whatever reason, individuals or businesses cannot pay as they are due. The most common types of Bankruptcy are for people (called Consumer Bankruptcies). Two major types of Consumer Bankruptcy are Chapter 7 (liquidation or debt elimination), Chapter 13 (wage-earner reorganization for individuals or people running unincorporated businesses). Chapter 11 is a type of Corporate Bankruptcy (reorganization for businesses and certain individuals with extremely large amounts of debt). Chapter number refers to the section of the Bankruptcy law, called the Bankruptcy Code (which is in Title 11 of the U.S. Code). Bankruptcy cases almost exclusively fall under federal law, though states may pass laws governing issues that federal law doesn't address. Special bankruptcy courts nationwide handle only debtor-creditor cases. Generally, any bankruptcy-related claim must be filed with the U.S. Bankruptcy Court.
Related listings
U.S. Court News

07/19/2021

At Bullard & Powell, we believe that every criminal case, just like the person being charged, is unique. To that end, we do not view our cases as simply files to be worked on, but view them from the perspective of our clients. We work closely wit...

U.S. Court News

07/06/2021

The Ohio Supreme Court announced on Tuesday it would not consider an appeal over the firing of a white police officer who shot and killed 12-year-old Tamir Rice outside a Cleveland recreation center in 2014. The appeal was filed in April by the Cleve...

U.S. Court News

06/28/2021

The Supreme Court on Monday rejected a Virginia school board's appeal to reinstate its transgender bathroom ban. Over two dissenting votes, the justices left in place lower court rulings that found the policy unconstitutional. The case involved...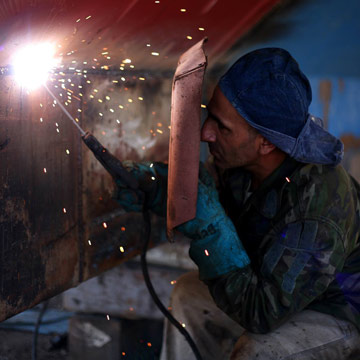 AAA weighs in on the evidence being used to convict drivers of DUI marijuana.
Six states that allow marijuana use have legal tests to determine driving while impaired by the drug that have no scientific basis, according to a study by the nation's largest automobile club that calls for scrapping those laws.

The study commissioned by AAA's safety foundation said it's not possible to set a blood-test threshold for THC, the chemical in marijuana that makes people high, that can reliably determine impairment. Yet the laws in five of the six states automatically presume a driver guilty if that person tests higher than the limit, and not guilty if it's lower.

As a result, drivers who are unsafe may be going free while others may be wrongly convicted, the foundation said. The foundation recommends replacing the laws with ones that rely on specially trained police officers to determine if a driver is impaired, backed up by a test for the presence of THC rather than a specific threshold. The officers are supposed to screen for dozens of indicators of drug use, from pupil dilation and tongue colour to behaviour.
Business News