Supreme Court won't revive school's transgender bathroom ban
U.S. Court News
The Supreme Court on Monday rejected a Virginia school board's appeal to reinstate its transgender bathroom ban.

Over two dissenting votes, the justices left in place lower court rulings that found the policy unconstitutional. The case involved former high school student Gavin Grimm, who filed a federal lawsuit after he was told he could not use the boys bathroom at his public high school. Justices Samuel Alito and Clarence Thomas voted to hear the board's appeal.

The Gloucester County, Virginia, school board's policy required Grimm to use restrooms that corresponded with his biological sex — female — or private bathrooms.

Seven years ago, Grimm was barred from using the boys restroom when he was a 15-year-old student at Gloucester High School. He sued a year later, and his case has worked its way through the courts ever since.

After learning that the Supreme Court refused to hear the case, Grimm, now 22, said that his long court battle is over. "We won," he tweeted. "Honored to have been part of this victory," he added.

David Corrigan, an attorney for the school board, did not immediately respond to email and voice mail messages seeking comment.

In its petition asking the Supreme Court to hear the case, the school board argued that its bathroom policy poses a "pressing federal question of national importance."

The board argued previously that federal laws protect against discrimination based on sex, not gender identity. Because Grimm had not undergone sex-reassignment surgery and still had female genitalia, the board's position has been that he remained anatomically a female.

The American Civil Liberties Union, which represented Grimm in his years long lawsuit against Gloucester, argued that federal law makes it clear transgender students are protected from discrimination.
Related listings
U.S. Court News

06/25/2021

The justices of the U.S. Supreme Court are set to decide whether to hear a case filed by Maine families who want to use a state tuition program to send their children to religious schools. The case concerns a Maine Department of Education rule that a...

U.S. Court News

06/21/2021

The Supreme Court decided unanimously Monday that the NCAA can't enforce rules limiting education-related benefits — like computers and paid internships — that colleges offer to student athletes. The case doesn't decide whethe...

U.S. Court News

06/11/2021

The Wisconsin Supreme Court ruled Friday that local health departments do not have the authority to close schools due to emergencies like the coronavirus pandemic, delivering a win to private and religious schools that challenged a Dane County order....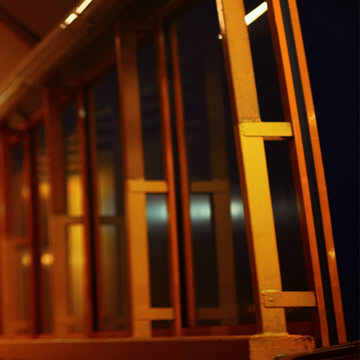 Our goal is to serve you and make your experience a pleasant one
Whether you're facing a specific legal issue or have questions that only an attorney can properly answer, a lawyer from the Law Office of Rita O. White is here to help. At our Plymouth Canton firm, we work hard to support our clients no matter the situation at hand.

Rita White, who owns and manages the Law Office of Rita O White, PLLC, is a metro Detroit area attorney with a focus on criminal defense, probate, and family law. In practice for nearly 13 years, she has litigated hundreds of criminal & civil cases involving murders, child welfare, juvenile, divorce, robberies, drug trafficking, child support and financial crimes.

Our Plymouth Canton lawyers understand that looming legal issues can be stressful and overwhelming. That's why we believe in giving clients our full attention and treating them with care and respect. When you work with us, you'll get the benefit of Knowledgeable lawyers, Convenient office hours, Reasonable attorney fees. Attempting to tackle a legal matter on your own can end up negatively impacting the outcome of your situation. Why risk such repercussions when our dedicated lawyers are on hand to offer guidance when you need it the most? To set up an appointment or learn more about our