Myanmar rejects court probe into crimes against Rohingyas
Notable Attorneys
Myanmar's government rejected the International Criminal Court's decision to allow prosecutors to open an investigation into crimes committed against the Rohingya Muslim minority.

Government spokesman Zaw Htay said at a Friday night press conference that Myanmar stood by its position that the Netherlands-based court has no jurisdiction over its actions. His statement was the first official reaction since the court on Thursday agreed to proceed with the case.

Myanmar has been accused of carrying out human rights abuses on a massive scale in the western state of Rakhine in 2017 during what it described as a counterinsurgency campaign.

Zaw Htay cited a Myanmar Foreign Ministry statement from April 2018 that because Myanmar was not a party to the agreement establishing the court, it did not need to abide by the court's rulings.

"It has already been expressed in the statement that the investigation over Myanmar by the ICC is not in accordance with international law," he told reporters in the Myanmar capital Naypyitaw.

The court's position is that because Myanmar's alleged atrocities sent more than 700,000 Rohingya fleeing to Bangladesh for safety, it does have jurisdiction since Bangladesh is a party to the court and the case may involve forced deportation.

Last year's statement charged that the court's prosecutor, by claiming jurisdiction, was attempting "to override the principle of national sovereignty and non-interference in the internal affairs of other states."

The 2018 statement also said Myanmar's position was that it "has not deported any individuals in the areas of concern and in fact has worked hard in collaboration with Bangladesh to repatriate those displaced from their homes."

However, there still has been no official repatriation of the Rohingya, and human rights activists charge that Myanmar has not established safe conditions for their return.
Related listings
Notable Attorneys

07/22/2019

A Pennsylvania appeals court on Wednesday overturned rapper Meek Mill's conviction in a drug and gun case that has kept the rapper on probation for a decade and made him a celebrity crusader for criminal justice reform.The unanimous three-judge...

Notable Attorneys

07/18/2019

The Nebraska Supreme Court on Friday upheld the convictions and death sentence of a man who killed four people in Omaha, seemingly at random, shortly after his release from prison in 2013.Nikko Jenkins pleaded no contest in 2014 to four counts of fir...

Notable Attorneys

05/20/2019

Former South African president Jacob Zuma is in court facing charges of corruption, money laundering and racketeering.Zuma, 77, appeared at the High Court in Pietermaritzburg in eastern KwaZulu-Natal province Monday on charges of receiving bribes whe...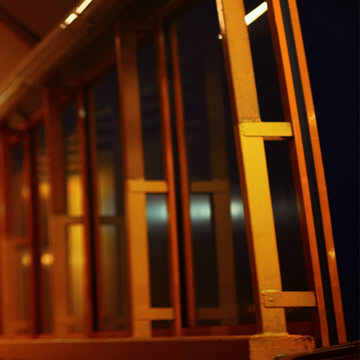 Our goal is to serve you and make your experience a pleasant one
Whether you're facing a specific legal issue or have questions that only an attorney can properly answer, a lawyer from the Law Office of Rita O. White is here to help. At our Plymouth Canton firm, we work hard to support our clients no matter the situation at hand.

Rita White, who owns and manages the Law Office of Rita O White, PLLC, is a metro Detroit area attorney with a focus on criminal defense, probate, and family law. In practice for nearly 13 years, she has litigated hundreds of criminal & civil cases involving murders, child welfare, juvenile, divorce, robberies, drug trafficking, child support and financial crimes.

Our Plymouth Canton lawyers understand that looming legal issues can be stressful and overwhelming. That's why we believe in giving clients our full attention and treating them with care and respect. When you work with us, you'll get the benefit of Knowledgeable lawyers, Convenient office hours, Reasonable attorney fees. Attempting to tackle a legal matter on your own can end up negatively impacting the outcome of your situation. Why risk such repercussions when our dedicated lawyers are on hand to offer guidance when you need it the most? To set up an appointment or learn more about our
Business News