Meek Mill's conviction thrown out, granted new trial
Notable Attorneys
A Pennsylvania appeals court on Wednesday overturned rapper Meek Mill's conviction in a drug and gun case that has kept the rapper on probation for a decade and made him a celebrity crusader for criminal justice reform.

The unanimous three-judge panel said that new evidence that undermines the credibility of the officer who testified against the rapper at his trial made it likely he would be acquitted if the case were retried.

City prosecutors have backed the defense bid for a new trial and confirmed they do not trust the officer, who has since left the force and was the only prosecution witness at the 2008 nonjury trial. Still, District Attorney Larry Krasner said Wednesday his office needs time to decide whether to drop the case.

The 32-year-old performer, born Robert Rihmeek Williams, is now free of the court supervision he's been under most of his adult life. Williams has said he had trouble notifying probation officers about his travels as required because of the erratic nature of the music industry. A little more than a year ago, he spent five months in prison over technical violations of his parole.

"The past 11 years have been mentally and emotionally challenging, but I'm ecstatic that justice prevailed," Williams said in a statement. "Unfortunately, millions of people are dealing with similar issues in our country and don't have the resources to fight back like I did. We need to continue supporting them."

Reginald Graham, the officer who wrote the search warrant in Williams' case and testified at his trial, left the Philadelphia Police department a few years ago after an internal probe found he had stolen money and then lied about it.

Graham testified at trial that Williams pointed a gun at him during his 2007 arrest outside his southwest Philadelphia home. Williams, who was 19 at the time, has denied pointing a gun at police.
Related listings
Notable Attorneys

05/20/2019

Former South African president Jacob Zuma is in court facing charges of corruption, money laundering and racketeering.Zuma, 77, appeared at the High Court in Pietermaritzburg in eastern KwaZulu-Natal province Monday on charges of receiving bribes whe...

Notable Attorneys

05/02/2019

Taking a harder line on health care, the Trump administration joined a coalition of Republican-led states Wednesday in asking a federal appeals court to entirely overturn former President Barack Obama's signature health care law — a decis...

Notable Attorneys

12/29/2018

Former Nissan chairman Carlos Ghosn will be detained at least through Jan. 11, the Tokyo District Court said Monday, as the once revered auto industry figure faces allegations that have marked a stunning downfall.Ghosn, who led Nissan Motor Co. for t...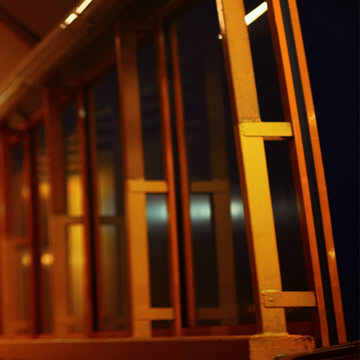 Our goal is to serve you and make your experience a pleasant one
Whether you're facing a specific legal issue or have questions that only an attorney can properly answer, a lawyer from the Law Office of Rita O. White is here to help. At our Plymouth Canton firm, we work hard to support our clients no matter the situation at hand.

Rita White, who owns and manages the Law Office of Rita O White, PLLC, is a metro Detroit area attorney with a focus on criminal defense, probate, and family law. In practice for nearly 13 years, she has litigated hundreds of criminal & civil cases involving murders, child welfare, juvenile, divorce, robberies, drug trafficking, child support and financial crimes.

Our Plymouth Canton lawyers understand that looming legal issues can be stressful and overwhelming. That's why we believe in giving clients our full attention and treating them with care and respect. When you work with us, you'll get the benefit of Knowledgeable lawyers, Convenient office hours, Reasonable attorney fees. Attempting to tackle a legal matter on your own can end up negatively impacting the outcome of your situation. Why risk such repercussions when our dedicated lawyers are on hand to offer guidance when you need it the most? To set up an appointment or learn more about our
Business News