High court rejects appeal of killer of 4 people in Omaha
Notable Attorneys
The Nebraska Supreme Court on Friday upheld the convictions and death sentence of a man who killed four people in Omaha, seemingly at random, shortly after his release from prison in 2013.

Nikko Jenkins pleaded no contest in 2014 to four counts of first-degree murder and multiple weapons counts for three separate, deadly attacks around Omaha. He was sentenced to death in 2017 after years of delays over concerns regarding his mental health. The high court's opinion addressed combined direct appeals on Jenkins' behalf.

Among the arguments Jenkins' attorneys made is that the trial court abused its discretion in accepting his no-contest pleas in a death penalty case. In a no-contest plea, a defendant does not admit guilt, but concedes there is enough evidence for a conviction. The plea has the same effect as a guilty plea.

The Douglas County Public Defender office also argued that the court was wrong to allow Jenkins to represent himself and that, because it believes Jenkins is mentally ill, sentencing him to death violated the U.S. Constitution's prohibition on cruel and unusual punishment.
Related listings
Notable Attorneys

07/22/2019

A Pennsylvania appeals court on Wednesday overturned rapper Meek Mill's conviction in a drug and gun case that has kept the rapper on probation for a decade and made him a celebrity crusader for criminal justice reform.The unanimous three-judge...

Notable Attorneys

05/20/2019

Former South African president Jacob Zuma is in court facing charges of corruption, money laundering and racketeering.Zuma, 77, appeared at the High Court in Pietermaritzburg in eastern KwaZulu-Natal province Monday on charges of receiving bribes whe...

Notable Attorneys

05/02/2019

Taking a harder line on health care, the Trump administration joined a coalition of Republican-led states Wednesday in asking a federal appeals court to entirely overturn former President Barack Obama's signature health care law — a decis...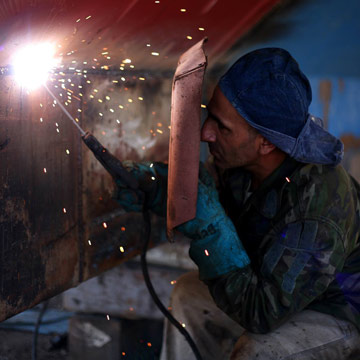 AAA weighs in on the evidence being used to convict drivers of DUI marijuana.
Six states that allow marijuana use have legal tests to determine driving while impaired by the drug that have no scientific basis, according to a study by the nation's largest automobile club that calls for scrapping those laws.

The study commissioned by AAA's safety foundation said it's not possible to set a blood-test threshold for THC, the chemical in marijuana that makes people high, that can reliably determine impairment. Yet the laws in five of the six states automatically presume a driver guilty if that person tests higher than the limit, and not guilty if it's lower.

As a result, drivers who are unsafe may be going free while others may be wrongly convicted, the foundation said. The foundation recommends replacing the laws with ones that rely on specially trained police officers to determine if a driver is impaired, backed up by a test for the presence of THC rather than a specific threshold. The officers are supposed to screen for dozens of indicators of drug use, from pupil dilation and tongue colour to behaviour.
Business News