India's top court split on school ban on Muslim headscarves
Litigation Reports
Two judges on India's top court on Thursday differed over a ban on the wearing of the hijab, a headscarf used by Muslim women, in educational institutions and referred the sensitive issue to a larger bench of three or more judges to settle.

Justices Hemant Gupta and Sudhanshu Dhulia issued a split ruling after hearing petitions filed by a group of Muslims against a high court's judgment in Karnataka state. The state court had refused to stay a government order issued in February that banned people from wearing clothes that disturb equality, integrity and public order in schools and colleges.

Karnataka State Education Minister B.C. Nagesh said Thursday the ban on wearing the hijab in educational institutions in the state would continue until the top court settled the issue of whether the Muslim headscarf is an essential religious practice in Islam.

The dispute began early this year when a government-run school in Karnataka's Udupi district barred students wearing hijabs from entering classrooms, triggering protests by Muslims who said they were being deprived of their fundamental rights to education and religion. Hindu students launched counter-protests by wearing saffron shawls, a color closely associated with that religion and favored by Hindu nationalists.

More schools in the state followed with similar bans and the state's high court disallowed students from wearing hijab and any other religious clothing. The Muslim groups petitioned the Supreme Court against the ban.
Related listings
Litigation Reports

09/13/2022

President Joe Biden has the same authority to impose a COVID-19 vaccine requirement on federal workers that private employers have for their employees, an administration lawyer told a federal appeals court Tuesday.A lawyer for opponents of the vaccin...

Litigation Reports

08/18/2022

U.S. Sen. Lindsey Graham has formally appealed a judge's order requiring him to testify before a special grand jury investigating whether former President Donald Trump and others illegally sought to overturn his 2020 election defeat in Georgia....

Litigation Reports

05/28/2022

investigation into possible possession of child pornography, saying it found no "prosecutable offenses" within the state's jurisdiction, according to a court document filed Friday.Sanford, a banker turned philanthropist, is the stat...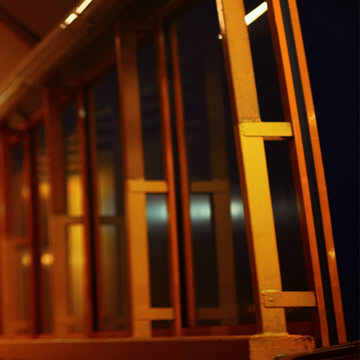 The Law Offices of John M. Lynch, LLC - Our goal is to serve you and make your experience a pleasant one
Our firm founder John M. Lynch is a proven trial lawyer with a record of success in state and federal courts. His former service as a police investigator and federal drug task force agent enable him to see a case from all sides. He is routinely hired by other attorneys to assist with criminal cases. His peer recognition is also evident in the recognition that he has earned with Top 100 Trial Lawyers, AV Preeminent Rating and Super Lawyers. He has also been named as one of the Best Attorneys in St. Louis, a Rising Star in Missouri and a Rising Star in Kansas. His unique and broad -based experience has led to unparalleled success that include dismissal of charges, acquittal and markedly beneficial settlements.

Attorney John M. Lynch comes from a strong law enforcement background with a decade of experience as a police investigator and federal drug task force agent. Paired with his legal degree from St. Louis University School of Law, Mr. Lynch provides a unique and candid perspective for people charged with a full range of criminal activities.