Court affirms conviction in hot-grease injuries to wife
Legal Networks
The Mississippi Supreme Court has affirmed the conviction of a man who injured his wife by dousing her with hot grease after she said she was planning to leave him.

Justices handed down a unanimous decision Thursday in the appeal of Kendall Woodson, 42, of Greenwood, the Greenwood Commonwealth reported.

"We cannot find any arguable issue for appeal or reversible error committed by the trial court," Justice David Ishee wrote in upholding the conviction.

Woodson was convicted in 2017 of domestic aggravated assault and sentenced to 20 years in prison. He is in the Holmes/Humphreys County Correctional Facility in Lexington.

Woodson and his wife had been married for 20 years at the time of the assault. According to court records, Anita Woodson testified that she got home from work around 12:45 a.m. on Aug. 6, 2015. During an argument, she told her husband she was going to leave him the next day.

She fell asleep, then woke up when Kendall Woodson pulled her up by the hair, began beating her and poured hot cooking oil on her head, while threatening to kill her. Anita Woodson was severely burned and received a concussion.
Related listings
Legal Networks

02/15/2020

Wisconsin voters will choose between a Republican appointee, a Madison judge and a law professor as they winnow down the candidates for a state Supreme Court seat in a primary Tuesday.Conservative Justice Dan Kelly will face off against liberal-leani...

Legal Networks

01/17/2019

Kevin Spacey pleaded not guilty Monday to groping an 18-year-old busboy in 2016 in the first criminal case brought against the disgraced actor following a string of sexual misconduct allegations that crippled his career.Spacey's court appearanc...

Legal Networks

01/14/2019

Russian bobsledder Alexander Zubkov won a Moscow court ruling on Friday that could make it harder for the International Olympic Committee to recover his gold medals.The Russian flagbearer at the 2014 Sochi Olympics was stripped of his two gold medals...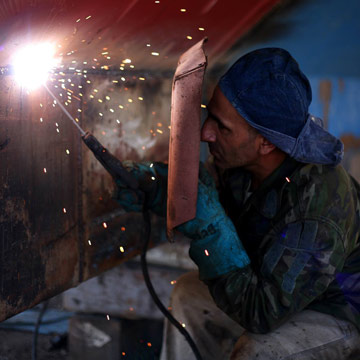 AAA weighs in on the evidence being used to convict drivers of DUI marijuana.
Six states that allow marijuana use have legal tests to determine driving while impaired by the drug that have no scientific basis, according to a study by the nation's largest automobile club that calls for scrapping those laws.

The study commissioned by AAA's safety foundation said it's not possible to set a blood-test threshold for THC, the chemical in marijuana that makes people high, that can reliably determine impairment. Yet the laws in five of the six states automatically presume a driver guilty if that person tests higher than the limit, and not guilty if it's lower.

As a result, drivers who are unsafe may be going free while others may be wrongly convicted, the foundation said. The foundation recommends replacing the laws with ones that rely on specially trained police officers to determine if a driver is impaired, backed up by a test for the presence of THC rather than a specific threshold. The officers are supposed to screen for dozens of indicators of drug use, from pupil dilation and tongue colour to behaviour.
Business News