Russian court says bobsledder can keep Olympic titles
Legal Networks
Russian bobsledder Alexander Zubkov won a Moscow court ruling on Friday that could make it harder for the International Olympic Committee to recover his gold medals.

The Russian flagbearer at the 2014 Sochi Olympics was stripped of his two gold medals from those games in 2017 by the IOC for doping. He failed to overturn that disqualification at the Court of Arbitration for Sport last year.

But Moscow's highest civil court in November upheld Zubkov's claim that the CAS procedure was unfair and shouldn't be recognized in Russia. That means Zubkov is legally recognized as an Olympic champion — but only in Russia.

On Friday, the court rejected an IOC-backed appeal from the Russian Olympic Committee, which earlier said letting Zubkov keep his medals could "give rise to doubt that Russia truly observes the main principles of the fight against doping."

Zubkov strongly denies cheating. "I am a clean athlete. If you don't know my story you can open Wikipedia and see how much I've done for sport and what I did in Sochi," he said. "I brought gold medals here and gave sport 30 years (of my life)."

Friday's ruling will also make it harder for Zubkov to be removed as president of the Russian Bobsled Federation, and may entitle him to a Russian state pension for retired star athletes.
Related listings
Legal Networks

11/20/2018

The European Court of Human Rights on Tuesday called on Turkey to release the former head of Turkey's pro-Kurdish opposition from detention. Turkey's president responded by claiming his country was not bound by the court's rulings.In its ruling on Tu...

Legal Networks

10/27/2018

A Washington-based conservative group is asking a federal court to reject an Arkansas Supreme Court justice's attempt to halt its attack ads and mailers against her.Attorneys for the Republican State Leadership Committee's Judicial Fairness Initiativ...

Legal Networks

08/14/2018

Investigators say a man fired gunshots into a bedroom wall and pointed a gun at his roommate before he was fatally shot by St. Paul police.A search warrant filed Tuesday by the Minnesota Bureau of Criminal Apprehension contains details about the mome...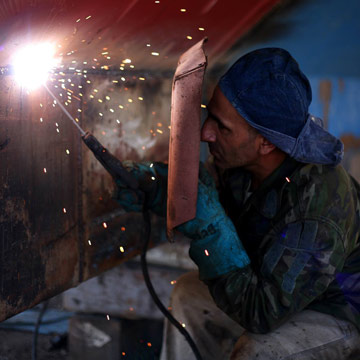 AAA weighs in on the evidence being used to convict drivers of DUI marijuana.
Six states that allow marijuana use have legal tests to determine driving while impaired by the drug that have no scientific basis, according to a study by the nation's largest automobile club that calls for scrapping those laws.

The study commissioned by AAA's safety foundation said it's not possible to set a blood-test threshold for THC, the chemical in marijuana that makes people high, that can reliably determine impairment. Yet the laws in five of the six states automatically presume a driver guilty if that person tests higher than the limit, and not guilty if it's lower.

As a result, drivers who are unsafe may be going free while others may be wrongly convicted, the foundation said. The foundation recommends replacing the laws with ones that rely on specially trained police officers to determine if a driver is impaired, backed up by a test for the presence of THC rather than a specific threshold. The officers are supposed to screen for dozens of indicators of drug use, from pupil dilation and tongue colour to behaviour.
Business News