Kevin Spacey pleads not guilty to groping young man at bar
Legal Networks
Kevin Spacey pleaded not guilty Monday to groping an 18-year-old busboy in 2016 in the first criminal case brought against the disgraced actor following a string of sexual misconduct allegations that crippled his career.

Spacey's court appearance came more than a year after former Boston TV anchor Heather Unruh accused the former "House of Cards" star of sexually assaulting her son in a bar on the Massachusetts resort island of Nantucket.

Nantucket District Court Judge Thomas Barrett ordered Spacey to stay away from his accuser and the man's family. Spacey will not have to appear at his next hearing on March 4, but he must be available by phone, Barrett said.

The judge also ordered Spacey's accuser and the man's then-girlfriend to preserve text messages and other data on their cellphones from the day of the alleged assault and six months after. Spacey's attorney Alan Jackson told the judge they believe the cellphones contain information that is "likely exculpatory" for Spacey.

The actor and his lawyers declined to comment as they left the courthouse amid a crush of reporters. Spacey, wearing a gray suit, navy vest and polka dot tie, didn't speak during the hearing and his lawyers entered the not-guilty plea on his behalf.
Related listings
Legal Networks

01/14/2019

Russian bobsledder Alexander Zubkov won a Moscow court ruling on Friday that could make it harder for the International Olympic Committee to recover his gold medals.The Russian flagbearer at the 2014 Sochi Olympics was stripped of his two gold medals...

Legal Networks

11/20/2018

The European Court of Human Rights on Tuesday called on Turkey to release the former head of Turkey's pro-Kurdish opposition from detention. Turkey's president responded by claiming his country was not bound by the court's rulings.In its ruling on Tu...

Legal Networks

10/27/2018

A Washington-based conservative group is asking a federal court to reject an Arkansas Supreme Court justice's attempt to halt its attack ads and mailers against her.Attorneys for the Republican State Leadership Committee's Judicial Fairness Initiativ...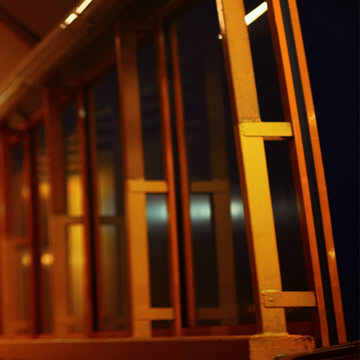 Our goal is to serve you and make your experience a pleasant one
Whether you're facing a specific legal issue or have questions that only an attorney can properly answer, a lawyer from the Law Office of Rita O. White is here to help. At our Plymouth Canton firm, we work hard to support our clients no matter the situation at hand.

Rita White, who owns and manages the Law Office of Rita O White, PLLC, is a metro Detroit area attorney with a focus on criminal defense, probate, and family law. In practice for nearly 13 years, she has litigated hundreds of criminal & civil cases involving murders, child welfare, juvenile, divorce, robberies, drug trafficking, child support and financial crimes.

Our Plymouth Canton lawyers understand that looming legal issues can be stressful and overwhelming. That's why we believe in giving clients our full attention and treating them with care and respect. When you work with us, you'll get the benefit of Knowledgeable lawyers, Convenient office hours, Reasonable attorney fees. Attempting to tackle a legal matter on your own can end up negatively impacting the outcome of your situation. Why risk such repercussions when our dedicated lawyers are on hand to offer guidance when you need it the most? To set up an appointment or learn more about our
Business News