New York Dental Malpractice Claims
Law Firm News
The law firm of Jordan R. Pine & Associates is exclusively dedicated to representing clients in dental malpractice lawsuits in New York State. New York Dental Malpractice Attorney - We have been involved with over 1,000 dental malpractice cases and have the expertise, resources, and passion to handle claims in this highly specific area. We have recovered millions of dollars for our clients. Dental Malpractice occurs when the treatment provided by dental health care professionals falls below the acceptable standard of care causing serious personal injuries. Like other areas of professional malpractice, dental malpractice is a form of negligence. Dentists are usually working hard to make sure that their patients are well cared for, but there are far too many mistakes that could have been prevented. Mr. Pine is dedicated to securing the compensation people deserve for injuries caused by dental malpractice and dental error. As an experienced New York dental malpractice lawyer, a complete copy of your dental records will be obtained. The records are yours and you are entitled to this information under the law. It must be kept in mind that certain records may not be kept in the dental chart and must be specifically requested separately. For instance, the ledger and account history are usually on the computer. It is also very important that all x-rays also be duplicated and obtained as well as progress notes, copies of prescriptions, copies of referral slips, etc. New York Dental Malpractice Claims If you or a loved one has been a victim of dental malpractice, you have the right to seek fair and full compensation for your present and future medical expenses, diminished quality of life, lost wages, pain and suffering and more. Before determining whether your dental malpractice claim is valid, you should consult with us. We will sit down to discuss your injuries and the merits of your case. Contact our New York dental malpractice law firm today at (845) 558-8286 or through our contact form. We are here to help.
Related listings
A judge has ruled that one of two Oregon brothers accused in the insurrection at the U.S. Capitol will be released from custody Friday to a third-party guardian, where he will be on home detention and GPS monitoring pending his trial. U.S. District J...

A Greek court ruled on Wednesday that the far-right Golden Dawn party was operating as a criminal organization, delivering landmark guilty verdicts following a politically charged five-year trial against dozens of defendants. The court ruled th...

The nomination of the first Black woman to sit on New Jersey's Supreme Court was confirmed Thursday by the state Senate.Fabiana Pierre-Louis, a 39-year-old attorney in private practice and a former federal prosecutor, was nominated by Democrati...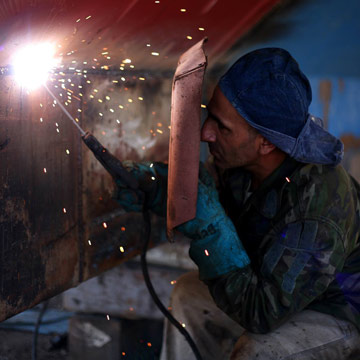 AAA weighs in on the evidence being used to convict drivers of DUI marijuana.
Six states that allow marijuana use have legal tests to determine driving while impaired by the drug that have no scientific basis, according to a study by the nation's largest automobile club that calls for scrapping those laws.

The study commissioned by AAA's safety foundation said it's not possible to set a blood-test threshold for THC, the chemical in marijuana that makes people high, that can reliably determine impairment. Yet the laws in five of the six states automatically presume a driver guilty if that person tests higher than the limit, and not guilty if it's lower.

As a result, drivers who are unsafe may be going free while others may be wrongly convicted, the foundation said. The foundation recommends replacing the laws with ones that rely on specially trained police officers to determine if a driver is impaired, backed up by a test for the presence of THC rather than a specific threshold. The officers are supposed to screen for dozens of indicators of drug use, from pupil dilation and tongue colour to behaviour.
Business News