1st Black woman confirmed to be justice on NJ high court
Law Firm News
The nomination of the first Black woman to sit on New Jersey's Supreme Court was confirmed Thursday by the state Senate.

Fabiana Pierre-Louis, a 39-year-old attorney in private practice and a former federal prosecutor, was nominated by Democratic Gov. Phil Murphy in June to succeed Justice Walter Timpone. He was nominated to the court by former Republican Gov. Chris Christie in 2016 and will reach the mandatory retirement age of 70 later this year.

"Ms. Pierre-Louis is a New Jersey success story who will bring more diversity to the highest court of the most diverse state in the country," said Senate President Steve Sweeney, also a Democrat. She is Murphy's first pick for the high court.

The daughter of Haitian immigrants, Pierre-Louis was the first person to go to law school in her family. At the event in Trenton in June with Murphy, she seemed to get choked up talking about the role they played in her life.

"Many years ago, my parents came to the United States from Haiti with not much more than the clothes on their backs and the American dream in their hearts. I think they have achieved that dream beyond measure because my life is certainly not representative of the traditional trajectory of someone who would one day be nominated to the Supreme Court of New Jersey," she said.

Pierre-Louis is a partner at Montgomery McCracken in Cherry Hill, where she is in the white collar and government investigations practice.

Before that, she served for nearly a decade as an assistant United States Attorney in New Jersey.

As part of that role, she served as the attorney-in-charge of the Camden branch office ? the first woman of color to hold that a position, according to her biography on Montgomery McCracken's website.

Murphy, a Democrat, said that Pierre-Louis would carry on the legacy of John Wallace, who was the last Black justice on the state's highest court and who she clerked for.

Murphy lamented that Wallace was not renominated when his first term expired in 2010 ? the first time that had happened under the state's current constitution.
Related listings
The Supreme Court on Monday preserved an important tool used by securities regulators to recoup ill-gotten gains in fraud cases.By an 8-1 vote, the justices ruled that the Securities and Exchange Commission can seek to recover the money through a pro...

Reyna Montoya's hands get sweaty and her throat feels like it's closing just talking about the anxiety of every Monday this spring.The immigrant rights activist who's shielded from deportation and allowed to legally work in the U.S. under...

Whistleblower Dr. Rick Bright warned on Thursday that the U.S. lacks a plan to produce and fairly distribute a coronavirus vaccine when it becomes available. The nation could face "the darkest winter in modern history" unless leaders act ...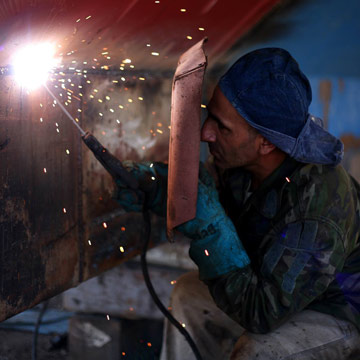 AAA weighs in on the evidence being used to convict drivers of DUI marijuana.
Six states that allow marijuana use have legal tests to determine driving while impaired by the drug that have no scientific basis, according to a study by the nation's largest automobile club that calls for scrapping those laws.

The study commissioned by AAA's safety foundation said it's not possible to set a blood-test threshold for THC, the chemical in marijuana that makes people high, that can reliably determine impairment. Yet the laws in five of the six states automatically presume a driver guilty if that person tests higher than the limit, and not guilty if it's lower.

As a result, drivers who are unsafe may be going free while others may be wrongly convicted, the foundation said. The foundation recommends replacing the laws with ones that rely on specially trained police officers to determine if a driver is impaired, backed up by a test for the presence of THC rather than a specific threshold. The officers are supposed to screen for dozens of indicators of drug use, from pupil dilation and tongue colour to behaviour.
Business News