Immigrants anxious as they await Court DACA decision
Law Firm News
Reyna Montoya's hands get sweaty and her throat feels like it's closing just talking about the anxiety of every Monday this spring.

The immigrant rights activist who's shielded from deportation and allowed to legally work in the U.S. under an Obama-era program sets a 6 a.m. alarm so she's alert when the latest Supreme Court decision may be posted online about an hour later.

Montoya, like 650,000 others enrolled in the Deferred Action for Childhood Arrivals program, is waiting for the justices to release their decision on President Donald Trump's attempt to end the protections.

The high court heard arguments last fall and typically releases rulings on Mondays in the spring. But it's unclear exactly when an answer will come because the court sometimes issues decisions on other days as work wraps up for the summer.
Related listings
Whistleblower Dr. Rick Bright warned on Thursday that the U.S. lacks a plan to produce and fairly distribute a coronavirus vaccine when it becomes available. The nation could face "the darkest winter in modern history" unless leaders act ...

Abortion clinics in Texas on Saturday asked the Supreme Court to step in to allow certain abortions to continue during the coronavirus pandemic.The clinics filed an emergency motion asking the justices to overturn a lower-court order and allow aborti...

An Albuquerque man's convictions in the beating and fatal stabbing of his ex-wife's husband will stand.Terry White is serving life in prison plus 12 years for the December 2016 death of Don Fluitt. Fluitt's body was found in the gar...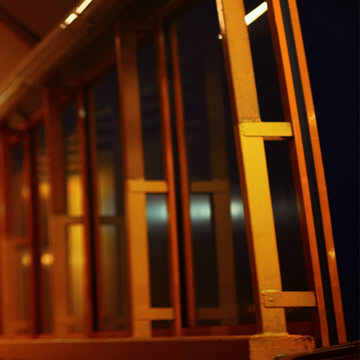 Our goal is to serve you and make your experience a pleasant one
Whether you're facing a specific legal issue or have questions that only an attorney can properly answer, a lawyer from the Law Office of Rita O. White is here to help. At our Plymouth Canton firm, we work hard to support our clients no matter the situation at hand.

Rita White, who owns and manages the Law Office of Rita O White, PLLC, is a metro Detroit area attorney with a focus on criminal defense, probate, and family law. In practice for nearly 13 years, she has litigated hundreds of criminal & civil cases involving murders, child welfare, juvenile, divorce, robberies, drug trafficking, child support and financial crimes.

Our Plymouth Canton lawyers understand that looming legal issues can be stressful and overwhelming. That's why we believe in giving clients our full attention and treating them with care and respect. When you work with us, you'll get the benefit of Knowledgeable lawyers, Convenient office hours, Reasonable attorney fees. Attempting to tackle a legal matter on your own can end up negatively impacting the outcome of your situation. Why risk such repercussions when our dedicated lawyers are on hand to offer guidance when you need it the most? To set up an appointment or learn more about our