Judge: Pretrial release OK for man accused in Capitol riot
Law Firm News
A judge has ruled that one of two Oregon brothers accused in the insurrection at the U.S. Capitol will be released from custody Friday to a third-party guardian, where he will be on home detention and GPS monitoring pending his trial.
U.S. District Judge Randolph D. Moss, of the District of Columbia, on Thursday granted Matthew Klein's pretrial release to a Baker County couple after refusing to allow him to stay with his parents. Moss last week cited text messages that showed Klein's mother and father warning Matthew's younger brother and co-defendant Jonathanpeter Klein not to broadcast their roles, noting "braggers get caught," according to court testimony and documents, The Oregonian/OregonLive reported.
Matthew Klein, 24, and Jonathanpeter Klein, 21, both have pleaded not guilty to conspiracy to defraud the United States, aiding and abetting in the obstruction of an official proceeding, obstruction of law enforcement during civil disorder, destruction of government property, entering and remaining in a restricted building or grounds, and disorderly conduct in a restricted building or grounds.
The judge ordered Matthew Klein to be released to a woman who is retired from Baker County government and lives with her husband, a prison guard at the Powder River Corrections Facility, court documents said. He'll be released on Friday once he is fitted with a location monitoring device.
Jonathanpeter Klein also has asked for pretrial release to a third-party guardian, under home detention and GPS monitoring. Federal prosecutors don't object. His release hearing will be held in early June.
Related listings
A Greek court ruled on Wednesday that the far-right Golden Dawn party was operating as a criminal organization, delivering landmark guilty verdicts following a politically charged five-year trial against dozens of defendants. The court ruled th...

The nomination of the first Black woman to sit on New Jersey's Supreme Court was confirmed Thursday by the state Senate.Fabiana Pierre-Louis, a 39-year-old attorney in private practice and a former federal prosecutor, was nominated by Democrati...

The Supreme Court on Monday preserved an important tool used by securities regulators to recoup ill-gotten gains in fraud cases.By an 8-1 vote, the justices ruled that the Securities and Exchange Commission can seek to recover the money through a pro...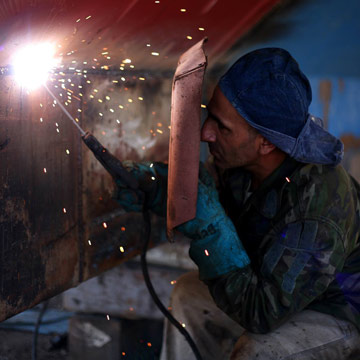 AAA weighs in on the evidence being used to convict drivers of DUI marijuana.
Six states that allow marijuana use have legal tests to determine driving while impaired by the drug that have no scientific basis, according to a study by the nation's largest automobile club that calls for scrapping those laws.

The study commissioned by AAA's safety foundation said it's not possible to set a blood-test threshold for THC, the chemical in marijuana that makes people high, that can reliably determine impairment. Yet the laws in five of the six states automatically presume a driver guilty if that person tests higher than the limit, and not guilty if it's lower.

As a result, drivers who are unsafe may be going free while others may be wrongly convicted, the foundation said. The foundation recommends replacing the laws with ones that rely on specially trained police officers to determine if a driver is impaired, backed up by a test for the presence of THC rather than a specific threshold. The officers are supposed to screen for dozens of indicators of drug use, from pupil dilation and tongue colour to behaviour.
Business News