NC legislative races: Sharp divisions over abortion, economy
Law Firm News
With abortion restrictions, looser gun rules and deeper tax reductions likely in the balance, North Carolina Republican lawmakers and Democratic Gov. Roy GOP lawmakers appeal Ohio map flap to US Supreme Court

Republican state lawmakers involved in Ohio's political map-making process appealed to the U.S. Supreme Court on Friday, seeking a review of an Ohio Supreme Court decision finding the state's latest round of congressional maps unconstitutional.

The move by Ohio Senate President Matt Huffman, Ohio House Speaker Bob Cupp and a state senator and representative who also sit on the Ohio Redistricting Commission was foreshadowed when the group flouted an August deadline they'd been given by the Ohio Supreme Court to redraw the boundaries.

In a statement, the GOP lawmakers called the high court's July 17 decision rejecting a second proposed congressional map as gerrymandered to GOP partisan advantage "fundamentally flawed." Their petition to the U.S. Supreme Court asserts the ruling encroached on their legislative authority "in multiple ways."

"While many believe that the Ohio Supreme Court majority misinterpreted state law, there is also the broader concern that the Court assumed a role the federal constitution does not permit it to exercise," they said. The head of one of the groups that brought suit against the maps criticized the appeal.
Related listings
An appeals court ruling could mean the end of a federal lawsuit filed by the parents of a Black teenager who was naked and unarmed when he was shot and killed by suburban Oklahoma City police in 2019.Police said 17-year-old Isaiah Lewis was naked whe...

President Joe Biden nominated has nominated a University of Montana law professor to be a judge on the 9th U.S. Circuit Court of Appeals.Anthony Johnstone is a former solicitor for the state of Montana who has taught at the University of Montana sinc...

Minerals Inc.'s plan for a new open-pit copper mine in southeastern Arizona.The 9th U.S. Circuit Court of Appeals agreed that the U.S. Forest Service's approval of a permit for the Rosemont Mine project in a valley on the eastern flank of...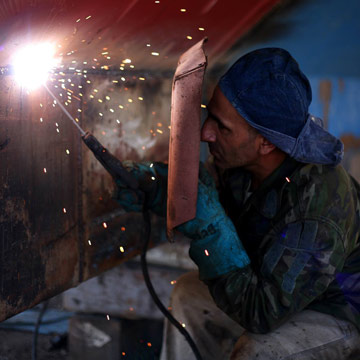 Lawyer Website Design For Sole Practitioners - Law Promo
Law Promo understands that running a solo law practice can be a difficult undertaking at any stage, especially if you are just starting up your practice.

The most challenging part of running any solo business can be managing each and every aspect, especially those areas in which you have less experience. Marketing is often one of the weakest areas for small businesses and yet is the most important in ensuring business growth.

A solid internet marketing campaign is crucial, as it can level the playing field between you and larger firms and is by far the most cost effective way to attract more clients.