Appellate court rules against mine company's Arizona project
Law Firm News
Minerals Inc.'s plan for a new open-pit copper mine in southeastern Arizona.

The 9th U.S. Circuit Court of Appeals agreed that the U.S. Forest Service's approval of a permit for the Rosemont Mine project in a valley on the eastern flank of the Santa Rita Mountains near Tucson went beyond what is allowed under a federal mining law.

The appellate court cited the planned use of Coronado National Forest land for long-term storage of waste rock, not actual mining, and the lack of valuable minerals on that property.

Hudbay Minerals officials said in a statement Thursday they were reviewing the ruling and would continue to pursue alternative plans for mining part of the Rosemont copper deposit on nearby private lands.

A coalition of environmental and tribal groups challenging the mining hailed the appellate court's decision, the latest in a series of legal obstacles to the project.

"This momentous decision makes it clear that Hudbay's plan to destroy the beautiful Rosemont Valley is not only a terrible idea, it's illegal," said Allison Melton, an attorney at the Center for Biological Diversity.

Hudbay has another mine project in the works on the western flank of the Santa Ritas.
Related listings
The law firm of Jordan R. Pine & Associates is exclusively dedicated to representing clients in dental malpractice lawsuits in New York State. New York Dental Malpractice Attorney - We have been involved with over 1,000 dental malpractice cases a...

A judge has ruled that one of two Oregon brothers accused in the insurrection at the U.S. Capitol will be released from custody Friday to a third-party guardian, where he will be on home detention and GPS monitoring pending his trial. U.S. District J...

A Greek court ruled on Wednesday that the far-right Golden Dawn party was operating as a criminal organization, delivering landmark guilty verdicts following a politically charged five-year trial against dozens of defendants. The court ruled th...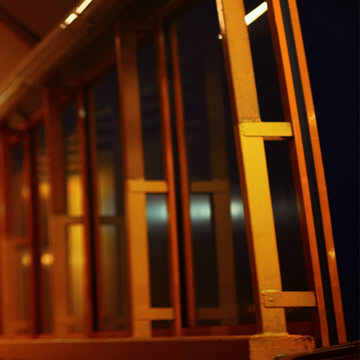 The Law Offices of John M. Lynch, LLC - Our goal is to serve you and make your experience a pleasant one
Our firm founder John M. Lynch is a proven trial lawyer with a record of success in state and federal courts. His former service as a police investigator and federal drug task force agent enable him to see a case from all sides. He is routinely hired by other attorneys to assist with criminal cases. His peer recognition is also evident in the recognition that he has earned with Top 100 Trial Lawyers, AV Preeminent Rating and Super Lawyers. He has also been named as one of the Best Attorneys in St. Louis, a Rising Star in Missouri and a Rising Star in Kansas. His unique and broad -based experience has led to unparalleled success that include dismissal of charges, acquittal and markedly beneficial settlements.

Attorney John M. Lynch comes from a strong law enforcement background with a decade of experience as a police investigator and federal drug task force agent. Paired with his legal degree from St. Louis University School of Law, Mr. Lynch provides a unique and candid perspective for people charged with a full range of criminal activities.