Longtime Wisconsin Supreme Court Justice Abrahamson dies
U.S. Supreme Court News
Shirley Abrahamson, the longest-serving Wisconsin Supreme Court justice in state history and the first woman to serve on the high court, has died. She was 87.

Abrahamson, who also served as chief justice for a record 19 years, died Saturday after being diagnosed with pancreatic cancer, her son Dan Abrahamson told The Associated Press on Sunday.

Wisconsin Gov. Tony Evers said in a statement that Abrahamson had a "larger-than-life impact" on the state's legal profession and her legacy is defined "not just by being a first, but her life's work of ensuring she would not be the last, paving and lighting the way for the many women and others who would come after her."

Long recognized as a top legal scholar nationally and a leader among state judges, Abrahamson wrote more than 450 majority opinions and participated in more than 3,500 written decisions during her more than four decades on Wisconsin's highest court. She retired in 2019 and moved to California to be closer with her family.

In 1993, then-President Bill Clinton considered putting her on the U.S. Supreme Court, and she was later profiled in the book, "Great American Judges: An Encyclopedia."

She told the Wisconsin State Journal in 2006 that she enjoyed being on the court.

"It has a mix of sitting, reading and writing and thinking, which I enjoy doing. And it's quiet. On the other hand, all of the problems I work on are real problems of real people, and it matters to them, and it matters to the state of Wisconsin. So that gives an edge to it, and a stress," she said.

The New York City native, with the accent to prove it, graduated first in her class from Indiana University Law School in 1956, three years after her marriage to Seymour Abrahamson. The couple moved to Madison and her husband, a world-renowned geneticist, joined the University of Wisconsin-Madison faculty in 1961. He died in 2016.

She earned a law degree from UW-Madison in 1962, then worked as a professor and joined a Madison law firm, hired by the father of future Gov. Jim Doyle.

Appointed to the state's high court by then-Gov. Patrick Lucey in 1976, Abrahamson won reelection four times to 10-year terms, starting in 1979. She broke the record for longest-serving in justice in 2013, her 36th year on the court.

Abrahamson was in the majority when the court in 2005 allowed a boy to sue over lead paint injuries even though he could not prove which company made the product that sickened him — undoing decades of precedent and opening paint companies to lawsuits seeking damages.

But Abrahamson found herself in the minority on several high-profile cases later in her career, including in 2011, when the court upheld the law championed by Republican then-Gov. Scott Walker effectively ending public employee union rights, and again in 2015, when the court ended a politically charged investigation into Walker and conservative groups.

Abrahamson's health began to fail in 2018, and she frequently missed court hearings. That May, she announced she wouldn't run again in 2019, and in August, she revealed she has cancer.

Doyle, a former Wisconsin attorney general and two-term governor, called Abrahamson a pioneer and said he sought her advice when he first ran for Dane County district attorney in the 1970s. Doyle's father, who was a federal judge, gave Abrahamson her first job out of law school, Doyle said Sunday.
Related listings
U.S. Supreme Court News

12/07/2020

Jed Leiber was an adult before he learned that his family was once part-owner of a collection of centuries-old religious artworks now said to be worth at least $250 million.Over a steak dinner at a New York City restaurant in the 1990s he had asked h...

U.S. Supreme Court News

12/02/2020

Republicans attempting to undo President-elect Joe Biden's victory in Pennsylvania asked the U.S. Supreme Court on Tuesday to take up their lawsuit, three days after it was thrown out by the highest court in the battleground state.In the reques...

U.S. Supreme Court News

11/24/2020

Prominent Hong Kong pro-democracy activist Joshua Wong and two other activists were taken into custody Monday after they pleaded guilty to charges related to a demonstration outside police headquarters during anti-government protests last year.Wong, ...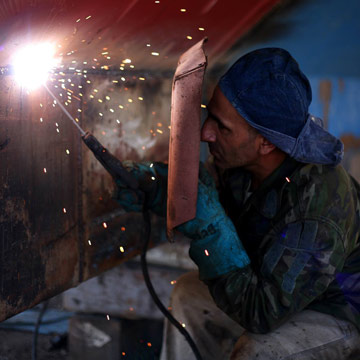 AAA weighs in on the evidence being used to convict drivers of DUI marijuana.
Six states that allow marijuana use have legal tests to determine driving while impaired by the drug that have no scientific basis, according to a study by the nation's largest automobile club that calls for scrapping those laws.

The study commissioned by AAA's safety foundation said it's not possible to set a blood-test threshold for THC, the chemical in marijuana that makes people high, that can reliably determine impairment. Yet the laws in five of the six states automatically presume a driver guilty if that person tests higher than the limit, and not guilty if it's lower.

As a result, drivers who are unsafe may be going free while others may be wrongly convicted, the foundation said. The foundation recommends replacing the laws with ones that rely on specially trained police officers to determine if a driver is impaired, backed up by a test for the presence of THC rather than a specific threshold. The officers are supposed to screen for dozens of indicators of drug use, from pupil dilation and tongue colour to behaviour.