US Supreme Court asked to block Biden win in Pennsylvania
U.S. Supreme Court News
Republicans attempting to undo President-elect Joe Biden's victory in Pennsylvania asked the U.S. Supreme Court on Tuesday to take up their lawsuit, three days after it was thrown out by the highest court in the battleground state.

In the request to the U.S. Supreme Court, Republican U.S. Rep. Mike Kelly of northwestern Pennsylvania and the other plaintiffs are asking the court to prevent the state from certifying any contests from the Nov. 3 election, and undo any certifications already made, such as Biden's victory.

They maintain that Pennsylvania's expansive vote-by-mail law is unconstitutional because it required a constitutional amendment to authorize its provisions. Biden beat President Donald Trump by more than 80,000 votes in Pennsylvania, a state Trump had won in 2016.

Pennsylvania's Supreme Court on Saturday night threw out the lawsuit, including an order by a lower court judge blocking the certification of any uncertified races.

Justices cited the law's 180-day time limit on filing legal challenges to its provisions, as well as the staggering demand that an entire election be overturned retroactively.

In the state's courts, Kelly and the other Republican plaintiffs had sought to either throw out the 2.5 million mail-in ballots submitted under the law most of them by Democrats or to wipe out the election results and direct the state's Republican-controlled Legislature to pick Pennsylvania's presidential electors.
Related listings
U.S. Supreme Court News

11/24/2020

Prominent Hong Kong pro-democracy activist Joshua Wong and two other activists were taken into custody Monday after they pleaded guilty to charges related to a demonstration outside police headquarters during anti-government protests last year.Wong, ...

U.S. Supreme Court News

11/09/2020

Unsuccessful in an earlier bid for an emergency injunction, a Nevada church is asking the U.S. Supreme Court again to consider its challenge of coronavirus restrictions on religious gatherings as a test case for others brought by churches across the ...

U.S. Supreme Court News

11/05/2020

NO WINNER: President Donald Trump carried the prized battleground of Florida, then he and Democrat Joe Biden shifted their focus to three Northern industrial states ? Wisconsin, Michigan and Pennsylvania ? that could prove crucial in determining who ...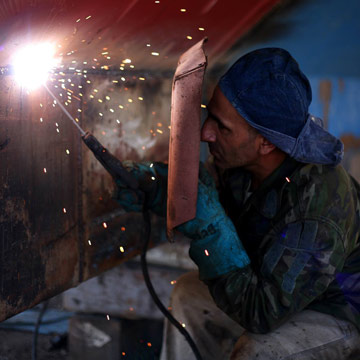 AAA weighs in on the evidence being used to convict drivers of DUI marijuana.
Six states that allow marijuana use have legal tests to determine driving while impaired by the drug that have no scientific basis, according to a study by the nation's largest automobile club that calls for scrapping those laws.

The study commissioned by AAA's safety foundation said it's not possible to set a blood-test threshold for THC, the chemical in marijuana that makes people high, that can reliably determine impairment. Yet the laws in five of the six states automatically presume a driver guilty if that person tests higher than the limit, and not guilty if it's lower.

As a result, drivers who are unsafe may be going free while others may be wrongly convicted, the foundation said. The foundation recommends replacing the laws with ones that rely on specially trained police officers to determine if a driver is impaired, backed up by a test for the presence of THC rather than a specific threshold. The officers are supposed to screen for dozens of indicators of drug use, from pupil dilation and tongue colour to behaviour.