Judge: Banning guns for marijuana users unconstitutional
U.S. Supreme Court News
A federal judge in Oklahoma has ruled that a federal law prohibiting people who use marijuana from owning firearms is unconstitutional, the latest challenge to firearms regulations after the U.S. Supreme Court's conservative majority set new standards for reviewing the nation's gun laws.

Lawyers for Jared Michael Harrison had argued that their client's Second Amendment right to bear arms was being violated by a federal law that makes it illegal for "unlawful users or addicts of controlled substances" to possess firearms.

Harrison had been charged after being arrested by police in Lawton, Oklahoma, in May 2022 following a traffic stop. During a search of his car, police found a loaded revolver as well as marijuana. Harrison told police he had been on his way to work at a medical marijuana dispensary, but that he did not have a state-issued medical-marijuana card.

His lawyers had argued the portion of federal firearms law focused on drug users or addicts was not consistent with the nation's historical tradition of firearm regulation, echoing what the U.S. Supreme Court has ruled last year in a case known as New York State Rifle & Pistol Association v. Bruen. That case set new standards for interpreting the Second Amendment.

Federal prosecutors had argued that the portion of the law focused on drug users is "consistent with a longstanding historical tradition in America of disarming presumptively risky persons, namely, felons, the mentally ill, and the intoxicated."

U.S. District Judge Patrick Wyrick in Oklahoma City agreed with Harrison's lawyers, ruling on Friday that federal prosecutors' arguments that Harrison's status as a marijuana user "justifies stripping him of his fundamental right to possess a firearm ... is not a constitutionally permissible means of disarming Harrison."

"But the mere use of marijuana carries none of the characteristics that the Nation's history and tradition of firearms regulation supports," said Wyrick, who was appointed by former President Donald Trump. In his ruling, Wyrick highlighted that under Oklahoma law, marijuana can be bought legally at more than 2,000 store fronts in the state.

Attorneys for Harrison, as well as the U.S. Attorney's Office for the Western District of Oklahoma, which was prosecuting the case, did not immediately return emails seeking comment Sunday.
Related listings
U.S. Supreme Court News

01/09/2023

The New Mexico Supreme Court is scheduled to hear oral arguments Monday in a legal challenge to a congressional map that divvies up a politically conservative region of the state.It's one of several court battles in states from Kentucky to Utah...

U.S. Supreme Court News

12/04/2022

The Supreme Court is about to confront a new elections case, a Republican-led challenge asking the justices for a novel ruling that could significantly increase the power of state lawmakers over elections for Congress and the presidency.The court is ...

U.S. Supreme Court News

10/29/2022

A Washington city's dress code ordinance saying bikini baristas must cover their bodies at work has been ruled unconstitutional by a federal court.The decision in a partial summary judgment this week comes after a lengthy legal battle between b...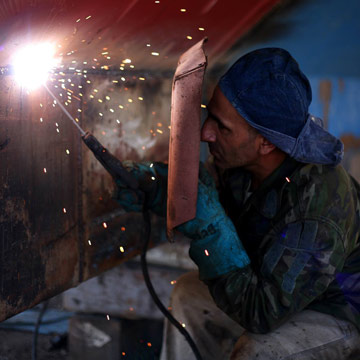 Lawyer Website Design For Sole Practitioners - Law Promo
Law Promo understands that running a solo law practice can be a difficult undertaking at any stage, especially if you are just starting up your practice.

The most challenging part of running any solo business can be managing each and every aspect, especially those areas in which you have less experience. Marketing is often one of the weakest areas for small businesses and yet is the most important in ensuring business growth.

A solid internet marketing campaign is crucial, as it can level the playing field between you and larger firms and is by far the most cost effective way to attract more clients.