Georgia abortion law challenge now focused on 'personhood'
U.S. Supreme Court News
Lawyers for the state of Georgia urged a federal appeals court to allow the state's 2019 abortion law to take effect now that the U.S. Supreme Court has ruled there is no constitutional right to an abortion.

Ruling in a case out of Mississippi, the Supreme Court on June 24 overturned the landmark 1973 Roe v. Wade ruling, which had protected the right to an abortion. Because the groups challenging Georgia's law relied on that precedent, they "now have no case," lawyers for the state wrote in a brief submitted Friday to the 11th U.S. Circuit Court of Appeals.

Attorneys for groups challenging the law acknowledged that the ruling allows the state's ban on many abortions to take effect. But they argued in their brief that a provision that grants "personhood" to a fetus should remain blocked.

The Georgia law bans most abortions once a "detectable human heartbeat" is present. Cardiac activity can be detected by ultrasound in cells within an embryo that will eventually become the heart as early as six weeks into a pregnancy, before many women realize they're pregnant.

The Georgia law includes exceptions for rape and incest, as long as a police report is filed. It also provides for later abortions when the mother's life is at risk or a serious medical condition renders a fetus unviable. The personhood provision gives a fetus the same legal rights as people have after birth.
Related listings
U.S. Supreme Court News

07/05/2022

A Florida judge on Tuesday temporarily blocked a new 15-week abortion ban days after it took effect in the state, an expected move following an oral ruling last week in which he said the law violated the state constitution.Judge John C. Cooper issued...

U.S. Supreme Court News

06/28/2022

Scotland's leader told lawmakers in Edinburgh Tuesday that she plans to hold a fresh referendum on Scotland's independence on Oct. 19, 2023 — even though U.K. Prime Minister Boris Johnson maintains it wasn't the right time for...

U.S. Supreme Court News

05/18/2022

Kansas' highest court on Wednesday upheld a Republican redistricting law that makes it harder for the only Democrat in the state's congressional delegation to win reelection in a big victory for the GOP.The state Supreme Court declined fo...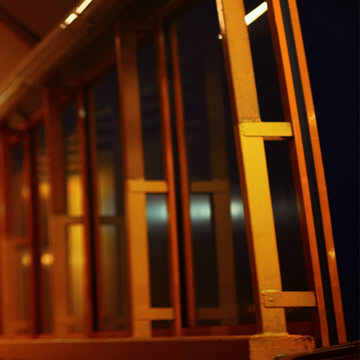 The Law Offices of John M. Lynch, LLC - Our goal is to serve you and make your experience a pleasant one
Our firm founder John M. Lynch is a proven trial lawyer with a record of success in state and federal courts. His former service as a police investigator and federal drug task force agent enable him to see a case from all sides. He is routinely hired by other attorneys to assist with criminal cases. His peer recognition is also evident in the recognition that he has earned with Top 100 Trial Lawyers, AV Preeminent Rating and Super Lawyers. He has also been named as one of the Best Attorneys in St. Louis, a Rising Star in Missouri and a Rising Star in Kansas. His unique and broad -based experience has led to unparalleled success that include dismissal of charges, acquittal and markedly beneficial settlements.

Attorney John M. Lynch comes from a strong law enforcement background with a decade of experience as a police investigator and federal drug task force agent. Paired with his legal degree from St. Louis University School of Law, Mr. Lynch provides a unique and candid perspective for people charged with a full range of criminal activities.