Florida judge blocks new 15-week abortion ban
U.S. Supreme Court News
A Florida judge on Tuesday temporarily blocked a new 15-week abortion ban days after it took effect in the state, an expected move following an oral ruling last week in which he said the law violated the state constitution.

Judge John C. Cooper issued the order in a case brought by reproductive health providers who argue that the state constitution guarantees a right to the procedure. The state is expected to appeal. The law had gone into effect Friday before being blocked.

The decision came as abortion laws change at a frenzied pace across the country following the U.S. Supreme Court's overturning of Roe v. Wade, with several state laws and court cases shifting access to the procedure.

The law prohibits abortions after 15 weeks, with exceptions if the procedure is necessary to save the pregnant woman's life, prevent serious injury or if the fetus has a fatal abnormality. It does not allow for exemptions in cases where pregnancies were caused by rape, incest or human trafficking.

The law was passed by the GOP-controlled legislature and signed by Republican Gov. Ron DeSantis this spring.
Related listings
U.S. Supreme Court News

06/28/2022

Scotland's leader told lawmakers in Edinburgh Tuesday that she plans to hold a fresh referendum on Scotland's independence on Oct. 19, 2023 — even though U.K. Prime Minister Boris Johnson maintains it wasn't the right time for...

U.S. Supreme Court News

05/18/2022

Kansas' highest court on Wednesday upheld a Republican redistricting law that makes it harder for the only Democrat in the state's congressional delegation to win reelection in a big victory for the GOP.The state Supreme Court declined fo...

U.S. Supreme Court News

04/23/2022

A judge in Phoenix has dismissed lawsuits seeking to disqualify three Republican lawmakers from this year's ballot because they participated in or helped organize the Jan. 6, 2021, rally in Washington that led to an unprecedented attack on Cong...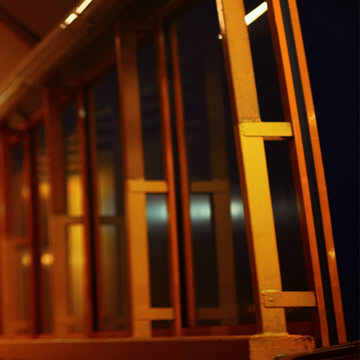 The Law Offices of John M. Lynch, LLC - Our goal is to serve you and make your experience a pleasant one
Our firm founder John M. Lynch is a proven trial lawyer with a record of success in state and federal courts. His former service as a police investigator and federal drug task force agent enable him to see a case from all sides. He is routinely hired by other attorneys to assist with criminal cases. His peer recognition is also evident in the recognition that he has earned with Top 100 Trial Lawyers, AV Preeminent Rating and Super Lawyers. He has also been named as one of the Best Attorneys in St. Louis, a Rising Star in Missouri and a Rising Star in Kansas. His unique and broad -based experience has led to unparalleled success that include dismissal of charges, acquittal and markedly beneficial settlements.

Attorney John M. Lynch comes from a strong law enforcement background with a decade of experience as a police investigator and federal drug task force agent. Paired with his legal degree from St. Louis University School of Law, Mr. Lynch provides a unique and candid perspective for people charged with a full range of criminal activities.