Colorado court: Speed-reading bills violates constitution
U.S. Supreme Court News
The Colorado Supreme Court has ruled that state Senate Democrats violated the constitution in 2019 when they responded to Republicans' request that bills be read at length by having computers speed-read the bills in an intelligible garble.

The Colorado Sun reports that in a 4-3 ruling released Monday, the court ruled the speed-reading tactic violated the constitution's mandate that legislation be read at length upon request.

"There are unquestionably different ways by which the legislature may comply with the reading requirement," Justice Carlos Samour Jr. wrote in the majority opinion. "But the cacophony generated by the computers here isn't one of them."

Minority Senate Republicans were trying to delay Democrats' attempts to overhaul oil and gas regulations by asking that bills be read aloud ? including a 2,000-page measure. When Democrats resorted to computers, Republicans sued. A lower court found for the minority party.

In a dissenting opinion, Justice Monica M. Marquez wrote that the court should give direction on how legislation ought to be read in the future.

In 2019, Democrats began negotiating with Republicans to avoid further stalling tactics ? and the GOP has since slowed down work on other occasions to force Democrats to make deals.
Related listings
U.S. Supreme Court News

03/11/2021

A convicted Honduran drug trafficker and former leader of a cartel testified in United States federal court Thursday that he paid now-President Juan Orlando Hernández $250,000 for protection from arrest in 2012.Devis Leonel Rivera Maradiaga, f...

U.S. Supreme Court News

03/03/2021

A judge is ordering the state of Mississippi to pay $500,000 to a Black man who was wrongfully imprisoned more than 22 years and was tried six times in a quadruple murder case.Curtis Flowers was released from prison in December 2019, months after the...

U.S. Supreme Court News

02/11/2021

A federal appeals court ordered work to stop at a major oil project on Alaska's North Slope, siding with conservation and Indigenous groups.The decision Saturday by the 9th U.S. Circuit Court of Appeals will stop on-the-ground work for the wint...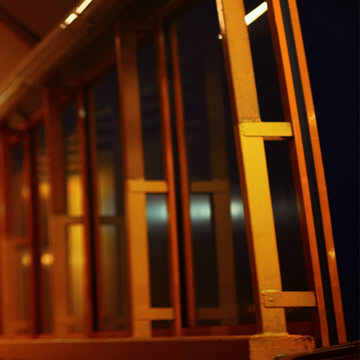 Our goal is to serve you and make your experience a pleasant one
Whether you're facing a specific legal issue or have questions that only an attorney can properly answer, a lawyer from the Law Office of Rita O. White is here to help. At our Plymouth Canton firm, we work hard to support our clients no matter the situation at hand.

Rita White, who owns and manages the Law Office of Rita O White, PLLC, is a metro Detroit area attorney with a focus on criminal defense, probate, and family law. In practice for nearly 13 years, she has litigated hundreds of criminal & civil cases involving murders, child welfare, juvenile, divorce, robberies, drug trafficking, child support and financial crimes.

Our Plymouth Canton lawyers understand that looming legal issues can be stressful and overwhelming. That's why we believe in giving clients our full attention and treating them with care and respect. When you work with us, you'll get the benefit of Knowledgeable lawyers, Convenient office hours, Reasonable attorney fees. Attempting to tackle a legal matter on your own can end up negatively impacting the outcome of your situation. Why risk such repercussions when our dedicated lawyers are on hand to offer guidance when you need it the most? To set up an appointment or learn more about our