Mississippi told to pay $500K to wrongfully imprisoned man
U.S. Supreme Court News
A judge is ordering the state of Mississippi to pay $500,000 to a Black man who was wrongfully imprisoned more than 22 years and was tried six times in a quadruple murder case.

Curtis Flowers was released from prison in December 2019, months after the U.S. Supreme Court ruled that a district attorney had excluded Black jurors from his trials. Flowers had spent years on death row.

Mississippi Attorney General Lynn Fitch said in September that she would not try Flowers a seventh time in the 1996 slayings and a robbery that took place at a furniture store in Winona. He had been in custody since 1997.

In November, Flowers sued the state seeking compensation for wrongful imprisonment. Court papers show the attorney general's office agreed to his request.

Montgomery County Circuit Judge George Mitchell on Tuesday ordered the state to pay Flowers $500,000. That is the maximum allowed under a 2009 state law, which says the state can pay $50,000 for each year of wrongful imprisonment, for a up to 10 years.

Mitchell also ordered the state to make a separate payment of $50,000 to Flowers's attorneys.

Flowers was convicted four times: twice for individual slayings and twice for all four killings. Two other trials involving all four deaths ended in mistrials. Each of Flowers's convictions was overturned.

In June 2019, the U.S. Supreme Court tossed out the conviction and death sentence from Flowers's sixth trial, which took place in 2010. Justices said prosecutors' pattern of excluding Black jurors from his trials was unconstitutional.

The Supreme Court ruling came after American Public Media's "In the Dark" investigated the case. The podcast recorded jailhouse informant Odell Hallmon in 2017 and 2018 recanting his testimony that Flowers had confessed to him.

The first six trials were prosecuted by the local district attorney. Flowers was still facing the 1997 indictments in December 2019 when a judge agreed to release him on bond. The district attorney handed the case to the attorney general, and her staff spent months reviewing it before deciding not to go forward because of a lack of credible witnesses.
Related listings
U.S. Supreme Court News

02/11/2021

A federal appeals court ordered work to stop at a major oil project on Alaska's North Slope, siding with conservation and Indigenous groups.The decision Saturday by the 9th U.S. Circuit Court of Appeals will stop on-the-ground work for the wint...

U.S. Supreme Court News

01/22/2021

Attorney General Gordon MacDonald was confirmed Friday as chief justice of the New Hampshire Supreme Court, 18 months after he was initially rejected for the position.Republicans won a 4-1 majority on the Executive Council in November, ousting Democr...

U.S. Supreme Court News

01/13/2021

India's top court on Tuesday temporarily put on hold the implementation of agricultural reform laws and ordered the creation of an independent committee of experts to negotiate with farmers who have been protesting against the legislation.The S...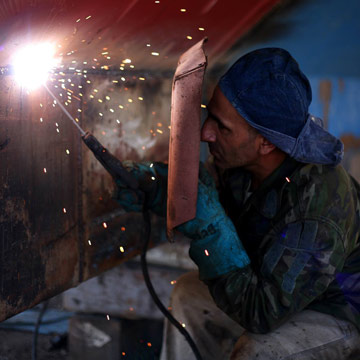 AAA weighs in on the evidence being used to convict drivers of DUI marijuana.
Six states that allow marijuana use have legal tests to determine driving while impaired by the drug that have no scientific basis, according to a study by the nation's largest automobile club that calls for scrapping those laws.

The study commissioned by AAA's safety foundation said it's not possible to set a blood-test threshold for THC, the chemical in marijuana that makes people high, that can reliably determine impairment. Yet the laws in five of the six states automatically presume a driver guilty if that person tests higher than the limit, and not guilty if it's lower.

As a result, drivers who are unsafe may be going free while others may be wrongly convicted, the foundation said. The foundation recommends replacing the laws with ones that rely on specially trained police officers to determine if a driver is impaired, backed up by a test for the presence of THC rather than a specific threshold. The officers are supposed to screen for dozens of indicators of drug use, from pupil dilation and tongue colour to behaviour.