Biden to name Judge Merrick Garland as attorney general
U.S. Supreme Court News
President-elect Joe Biden has selected Merrick Garland, a federal appeals court judge who in 2016 was snubbed by Republicans for a seat on the Supreme Court, as his attorney general, two people familiar with the selection process said Wednesday.

In picking Garland, Biden is turning to an experienced judge who held senior positions at the Justice Department decades ago, including as a supervisor of the prosecution of the 1995 Oklahoma City bombing. The pick will force Senate Republicans to contend with the nomination of someone they spurned four years ago ? refusing even to hold hearings when a Supreme Court vacancy arose ? but Biden is banking on Garland's credentials and reputation for moderation to ensure confirmation.

Biden is expected to announce Garland's appointment on Thursday, along with other senior leaders of the department, including former homeland security adviser Lisa Monaco as deputy attorney general and former Justice Department civil rights chief Vanita Gupta as associate attorney general, the No. 3 official. He will also name an assistant attorney general for civil rights, Kristen Clarke, the president of Lawyers' Committee for Civil Rights Under Law, an advocacy group.

Garland was selected over other finalists including former Alabama Sen. Doug Jones and former Deputy Attorney General Sally Yates. The people familiar with the process spoke on condition of anonymity. One said Biden regards Garland as an attorney general who can restore integrity to the Justice Department and as someone who, having worked as both a federal prosecutor and a high-level supervisor inside the agency, will enjoy the respect of nonpartisan career staff.

Garland's confirmation prospects were solidified as Democrats on Wednesday scored control of the Senate majority by winning both Georgia Senate seats.

Garland would confront immediate challenges if confirmed, including an ongoing criminal tax investigation into Biden's son, Hunter, as well as calls from many Democrats to pursue inquiries into President Donald Trump after he leaves office. A special counsel investigation into the origins of the Russia probe also remains open, forcing a new attorney general to decide how to handle it and what to make public.

Garland would also inherit a Justice Department that has endured a tumultuous four years and abundant criticism from Democrats over what they see as the overpoliticization of law enforcement. The department is expected to dramatically change course under new leadership, including through a different approach to civil rights issues and national policing policies, especially after months of mass protests over the deaths of Black Americans at the hand of law enforcement.
Related listings
U.S. Supreme Court News

12/28/2020

The parents of a 4-year-old Missouri girl allegedly killed by neighbors to remove a "demon" pleaded not guilty Monday to charges connected to the case. Mary S. Mast, 29, and James A. Mast, 28, both of Lincoln, Missouri, were charged Thurs...

U.S. Supreme Court News

12/24/2020

A late-term maneuver by President Donald Trump to use lower drug prices paid overseas to limit some of Medicare's own costs suffered a legal setback Wednesday that appears likely to keep the policy from taking effect before the president leaves...

U.S. Supreme Court News

12/20/2020

Shirley Abrahamson, the longest-serving Wisconsin Supreme Court justice in state history and the first woman to serve on the high court, has died. She was 87. Abrahamson, who also served as chief justice for a record 19 years, died Saturday after bei...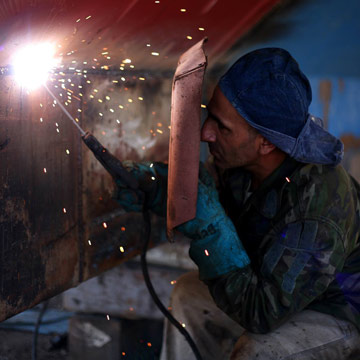 AAA weighs in on the evidence being used to convict drivers of DUI marijuana.
Six states that allow marijuana use have legal tests to determine driving while impaired by the drug that have no scientific basis, according to a study by the nation's largest automobile club that calls for scrapping those laws.

The study commissioned by AAA's safety foundation said it's not possible to set a blood-test threshold for THC, the chemical in marijuana that makes people high, that can reliably determine impairment. Yet the laws in five of the six states automatically presume a driver guilty if that person tests higher than the limit, and not guilty if it's lower.

As a result, drivers who are unsafe may be going free while others may be wrongly convicted, the foundation said. The foundation recommends replacing the laws with ones that rely on specially trained police officers to determine if a driver is impaired, backed up by a test for the presence of THC rather than a specific threshold. The officers are supposed to screen for dozens of indicators of drug use, from pupil dilation and tongue colour to behaviour.