Alabama prison staff shortage worsens despite court order
U.S. Supreme Court News
A federal judge said Friday Alabama prisons remain critically understaffed, with court filings showing the number of officers in state lockups has continued to drop despite a court order to increase numbers.

The prison system has lost more than 500 security staff employees over the last 18 months, according to court filings.

"We had horrendous understaffing in this department and something has to be done," U.S. District Judge Myron Thompson said during a status conference in the long-running lawsuit over prison health care.

In 2017, Thompson found that mental health care in Alabama prisons is so inadequate that it violates the U.S. Constitution's ban on cruel and unusual punishment. He said understaffing is one of the root issues and ordered the state to increase the number of corrections officers.

William Van Der Pol, a lawyer representing inmates in the lawsuit, told Thompson that Alabama has fewer correctional officers than when the litigation began or at any point where they could find comparative numbers.

The state has used pay raises and recruitment efforts to boost officer numbers, but has been hindered by a tight labor market, Bill Lunsford, a lawyer for the state argued.

Thompson asked the two sides to compare current staffing levels to what they were in 2014 when the case was filed.

Van Der Pol, an attorney with the Alabama Disabilities Advocacy Program, told Thompson that based on available numbers the prison system is at its "lowest number in history" for officers working at major facilities.
Related listings
U.S. Supreme Court News

02/07/2023

A federal judge in Oklahoma has ruled that a federal law prohibiting people who use marijuana from owning firearms is unconstitutional, the latest challenge to firearms regulations after the U.S. Supreme Court's conservative majority set new st...

U.S. Supreme Court News

01/09/2023

The New Mexico Supreme Court is scheduled to hear oral arguments Monday in a legal challenge to a congressional map that divvies up a politically conservative region of the state.It's one of several court battles in states from Kentucky to Utah...

U.S. Supreme Court News

12/04/2022

The Supreme Court is about to confront a new elections case, a Republican-led challenge asking the justices for a novel ruling that could significantly increase the power of state lawmakers over elections for Congress and the presidency.The court is ...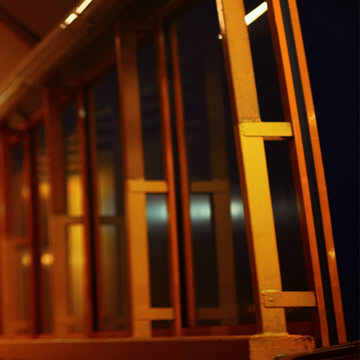 The Law Offices of John M. Lynch, LLC - Our goal is to serve you and make your experience a pleasant one
Our firm founder John M. Lynch is a proven trial lawyer with a record of success in state and federal courts. His former service as a police investigator and federal drug task force agent enable him to see a case from all sides. He is routinely hired by other attorneys to assist with criminal cases. His peer recognition is also evident in the recognition that he has earned with Top 100 Trial Lawyers, AV Preeminent Rating and Super Lawyers. He has also been named as one of the Best Attorneys in St. Louis, a Rising Star in Missouri and a Rising Star in Kansas. His unique and broad -based experience has led to unparalleled success that include dismissal of charges, acquittal and markedly beneficial settlements.

Attorney John M. Lynch comes from a strong law enforcement background with a decade of experience as a police investigator and federal drug task force agent. Paired with his legal degree from St. Louis University School of Law, Mr. Lynch provides a unique and candid perspective for people charged with a full range of criminal activities.