Georgia high court affirms dismissal of election challenge
Opinion
Georgia's highest court on Thursday affirmed a lower court dismissal of a lawsuit challenging the outcome of last year's race for lieutenant governor in a case that put a spotlight on the outdated voting machines the state is in the process of replacing.

The lawsuit alleged that an undercount of tens of thousands of votes in the lieutenant governor's race was likely caused by problems with the state's paperless touchscreen voting machines that either caused voters not to vote in that race or those votes to go uncounted.

That assertion is "wholly unsupported" by the record in the case, so the trial court wasn't wrong to conclude that the plaintiffs "failed to meet their burden of showing an irregularity in Georgia's electronic voting system sufficient to cast doubt on the 2018 election," Georgia Supreme Court Justice Sarah Warren wrote in the unanimous opinion.

Republican Geoff Duncan beat Democrat Sarah Riggs Amico by 123,172 votes to become lieutenant governor. Amico is not a party to the lawsuit, which was filed in November by the Coalition for Good Governance, an election integrity advocacy organization; Smythe Duval, who ran for secretary of state as a Libertarian; and two Georgia voters. It was filed against Duncan and election officials.

Senior Superior Court Judge Adele Grubbs dismissed the lawsuit in January. In their appeal to the high court, the plaintiffs argued that Grubbs erred by not allowing discovery prior to trial.
Related listings
A federal appeals court has denied an effort led by Ohio's attorney general to stop a bellwether trial over the opioid crisis from starting this month in Cleveland.The 6th Circuit U.S. Court of Appeals ruled Thursday that Ohio didn't object when laws...

The U.S. Supreme Court is preparing to consider how far states can go toward eliminating the insanity defense in criminal trials as it reviews the case of a Kansas man sentenced to die for killing four relatives.The high court planned to hear argumen...

An Indian court on Wednesday lifted its ban on Chinese social media video-sharing app TikTok on the condition that the platform popular with teenagers would not be used to host obscene videos.Justices N. Kirubakaran and S.S. Sundar warned TikTok that...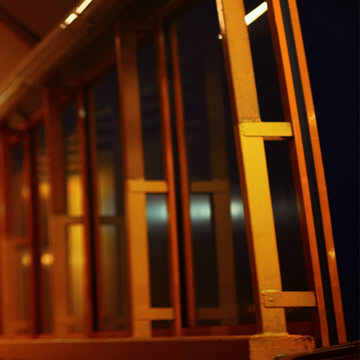 Our goal is to serve you and make your experience a pleasant one
Whether you're facing a specific legal issue or have questions that only an attorney can properly answer, a lawyer from the Law Office of Rita O. White is here to help. At our Plymouth Canton firm, we work hard to support our clients no matter the situation at hand.

Rita White, who owns and manages the Law Office of Rita O White, PLLC, is a metro Detroit area attorney with a focus on criminal defense, probate, and family law. In practice for nearly 13 years, she has litigated hundreds of criminal & civil cases involving murders, child welfare, juvenile, divorce, robberies, drug trafficking, child support and financial crimes.

Our Plymouth Canton lawyers understand that looming legal issues can be stressful and overwhelming. That's why we believe in giving clients our full attention and treating them with care and respect. When you work with us, you'll get the benefit of Knowledgeable lawyers, Convenient office hours, Reasonable attorney fees. Attempting to tackle a legal matter on your own can end up negatively impacting the outcome of your situation. Why risk such repercussions when our dedicated lawyers are on hand to offer guidance when you need it the most? To set up an appointment or learn more about our