Court denies attempt led by Ohio to stop opioid trial
Opinion
A federal appeals court has denied an effort led by Ohio's attorney general to stop a bellwether trial over the opioid crisis from starting this month in Cleveland.

The 6th Circuit U.S. Court of Appeals ruled Thursday that Ohio didn't object when lawsuits filed by Summit and Cuyahoga (ky-uh-HOH'-guh) counties were included in what has become a sprawling case involving around 2,600 local governments and other entities.

The attempt by state attorneys general was led by Ohio's Dave Yost. They argued in August that states have the sole authority to pursue claims against drug companies on behalf of their citizens.

But a three-judge panel based in Cincinnati noted that preparations are far along for the first federal opioid crisis trial, scheduled to start Oct. 21.
Related listings
The U.S. Supreme Court is preparing to consider how far states can go toward eliminating the insanity defense in criminal trials as it reviews the case of a Kansas man sentenced to die for killing four relatives.The high court planned to hear argumen...

An Indian court on Wednesday lifted its ban on Chinese social media video-sharing app TikTok on the condition that the platform popular with teenagers would not be used to host obscene videos.Justices N. Kirubakaran and S.S. Sundar warned TikTok that...

A Belarusian model and self-styled sex instructor who last year claimed to have evidence of Russian interference in the 2016 U.S. presidential election said Saturday that she apologizes to a Russian tycoon for the claim and won't say more about the m...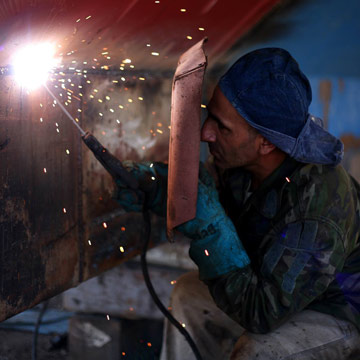 AAA weighs in on the evidence being used to convict drivers of DUI marijuana.
Six states that allow marijuana use have legal tests to determine driving while impaired by the drug that have no scientific basis, according to a study by the nation's largest automobile club that calls for scrapping those laws.

The study commissioned by AAA's safety foundation said it's not possible to set a blood-test threshold for THC, the chemical in marijuana that makes people high, that can reliably determine impairment. Yet the laws in five of the six states automatically presume a driver guilty if that person tests higher than the limit, and not guilty if it's lower.

As a result, drivers who are unsafe may be going free while others may be wrongly convicted, the foundation said. The foundation recommends replacing the laws with ones that rely on specially trained police officers to determine if a driver is impaired, backed up by a test for the presence of THC rather than a specific threshold. The officers are supposed to screen for dozens of indicators of drug use, from pupil dilation and tongue colour to behaviour.