Court raises sentence for banker who smuggled a Picasso
Opinion
A Spanish court has raised the sentence against a former bank president found guilty of trying to smuggle a painting by Pablo Picasso out of the country.

The Madrid court announced the decision Tuesday to raise the sentence against fined ex-Bankinter head Jaime Botin to three years instead of 18 months. The move came after the prosecution detected an error in the original sentence handed down last month.

The court also raised the amount Botin was fined from 52.4 million euros ($57. 9 million) to 91.7 million euros.

The trial last year heard how a team of Spanish police experts flew to the French island of Corsica in 2015 to retrieve the painting, Picasso's masterpiece "Head of a Young Woman." The Spanish government had ruled in 2012 that the painting, which is valued at some 24 million euros ($26.5 million), could not be taken out of the country.

The work was owned by Botin, an uncle of Ana Botin, president of the powerful Santander banking group.

Corsican authorities said they had been tipped off about an attempted smuggling of the prized painting from Spain by boat. They said the oil painting, which comes from the Cubist master's "pink period" and features a woman with long black hair, was seized when the boat's captain was unable to produce a proper certificate.

On the boat, authorities found a document in Spanish confirming that the work was of "cultural interest" and was banned from leaving Spain, Picasso's homeland, without permission.
Related listings
The Connecticut court system will usher in the new year by moving required public notices to its website and out of newspapers, citing lower costs and the potential to reach a wider audience.Media representatives, however, believe the move will resul...

At its simplest level, the impeachment of President Donald Trump looks like a collision between the legislative and executive branches of government. In that fight, each side is trying to defend its prerogatives as it sees them: For Congress (or at l...

Georgia's highest court on Thursday affirmed a lower court dismissal of a lawsuit challenging the outcome of last year's race for lieutenant governor in a case that put a spotlight on the outdated voting machines the state is in the process of replac...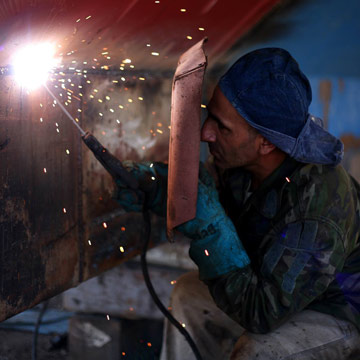 Lawyer Website Design For Sole Practitioners - Law Promo
Law Promo understands that running a solo law practice can be a difficult undertaking at any stage, especially if you are just starting up your practice.

The most challenging part of running any solo business can be managing each and every aspect, especially those areas in which you have less experience. Marketing is often one of the weakest areas for small businesses and yet is the most important in ensuring business growth.

A solid internet marketing campaign is crucial, as it can level the playing field between you and larger firms and is by far the most cost effective way to attract more clients.