Arkansas candidate's political ties targeted in court race
Opinion
The race for a seat on the Arkansas Supreme Court is technically nonpartisan, but the close ties of one of the two main candidates to the state Republican Party. Barbara Webb, chief administrative law judge for the Arkansas Workers Compensation Commission and the wife of the state Republican Party chairman, is running against Pulaski County Circuit Judge Morgan "Chip" Welch in the March 3 election.

Although both candidates have been promising to be independent voices if elected to the court, Welch has been making noise about Webb's appeals to Republicans and speeches to GOP gatherings around the state. She's had public support from top Republican leaders, including Sen. Tom Cotton and former White House Press Secretary Sarah Sanders, and one of Webb's campaign mailings features a photo of GOP Gov. Asa Hutchinson.

"It hadn't escaped my notice that party politics is the family business," Welch said recently. "It is some concern to me. I noticed that she's pretty much talking to an echo chamber of one political party."

Webb and Welch are running for the seat being vacated by retiring Justice Jo Hart, and whoever wins will be elected to an eight year term. The court has angered conservatives in recent years with rulings blocking part of the state's plan to execute eight inmates in quick succession in 2017 and disqualifying a GOP-backed 2018 ballot measure that sought to cap the amount of damages that could be awarded in lawsuits.
Related listings
A Spanish court has raised the sentence against a former bank president found guilty of trying to smuggle a painting by Pablo Picasso out of the country.The Madrid court announced the decision Tuesday to raise the sentence against fined ex-Bankinter ...

The Connecticut court system will usher in the new year by moving required public notices to its website and out of newspapers, citing lower costs and the potential to reach a wider audience.Media representatives, however, believe the move will resul...

At its simplest level, the impeachment of President Donald Trump looks like a collision between the legislative and executive branches of government. In that fight, each side is trying to defend its prerogatives as it sees them: For Congress (or at l...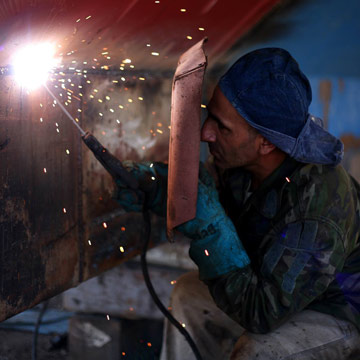 AAA weighs in on the evidence being used to convict drivers of DUI marijuana.
Six states that allow marijuana use have legal tests to determine driving while impaired by the drug that have no scientific basis, according to a study by the nation's largest automobile club that calls for scrapping those laws.

The study commissioned by AAA's safety foundation said it's not possible to set a blood-test threshold for THC, the chemical in marijuana that makes people high, that can reliably determine impairment. Yet the laws in five of the six states automatically presume a driver guilty if that person tests higher than the limit, and not guilty if it's lower.

As a result, drivers who are unsafe may be going free while others may be wrongly convicted, the foundation said. The foundation recommends replacing the laws with ones that rely on specially trained police officers to determine if a driver is impaired, backed up by a test for the presence of THC rather than a specific threshold. The officers are supposed to screen for dozens of indicators of drug use, from pupil dilation and tongue colour to behaviour.