Oklahoma court declines to bar duo from death penalty case
U.S. Court News
The Oklahoma Supreme Court has rejected a request to remove two members of the state's Pardon and Parole Board from a high-profile death penalty case.

The court's brief ruling on Friday denied a prosecutor's request to remove Adam Luck and Kelly Doyle from considering the commutation request of Julius Jones, who was sentenced to death for the 1999 killing of Edmond businessman Paul Howell.

The ruling came after a lawyer for District Attorney David Prater argued before a court referee that unless members Luck and Doyle were barred from taking part in the decision, the five-member board would likely recommend that Jones' sentence be commuted following a hearing Monday.

Prater, who argued that Luck and Doyle have a conflict of interest because of their work with released inmates, said in a statement that he respects the high court's decision.

"This is the system I operate in every day and I believe in it, though decisions don't always go as I desire," Prater wrote.

Prater said his office is prepared to present "the truth of the circumstances" surrounding the fatal shooting of Howell during a carjacking.

"If the Board objectively considers the truth, they will quickly vote to deny the killer's commutation request," Prater said.

Attorneys for Luck and Doyle didn't immediately reply to Saturday phone messages seeking comment.

Jones' attorney, Michael Lieberman, said he is pleased the ruling came quickly.

"We're certainly very grateful to the Supreme Court for getting that issue resolved as quickly as they did," Lieberman said. "We're looking forward to Monday, going before the parole board to prove that (Jones) is innocent."

The board could recommend downgrading Jones' sentence to life in prison with or without the possibility of parole, but Republican Gov. Kevin Stitt would make the final decision.

Prater vowed to oppose a commutation recommendation should the board send it to the governor. Jones, now 41, has maintained his innocence since his arrest and alleges he was framed by the actual killer, a high school friend and former co-defendant who was a key state witness against him.

His case drew widespread attention after it was profiled in "The Last Defense," a three-episode documentary produced by actress Viola Davis that aired on ABC in 2018. It has since drawn the attention of reality television star Kim Kardashian West and athletes with Oklahoma ties, including NBA stars Russell Westbrook, Blake Griffin and Trae Young, who have urged Stitt to commute Jones' death sentence and spare his life.

Prater and former state Attorney General Mike Hunter have said the evidence against Jones is overwhelming. Information from trial transcripts shows that witnesses identified Jones as the shooter and placed him with Howell's stolen vehicle. Investigators found the murder weapon and a bandana with Jones' DNA in an attic space above his bedroom, but Jones claims in his commutation filing that the gun and bandana were planted there by the actual killer.

Jones also maintains his trial was contaminated by a racist juror, but Hunter has noted that the trial court and the Oklahoma Court of Criminal Appeals found otherwise.

Supporters of Jones plan a prayer service and a rally Monday in support of his commutation application.

"Julius Jones will finally have a chance to tell his story," said the Rev. Cece Jones-Davis of Justice for Julius, who is not related to Julius Jones. "We believe the truth will set him free."
Related listings
U.S. Court News

09/06/2021

A gay substitute teacher was wrongfully fired by a Roman Catholic school in North Carolina after he announced in 2014 on social media that he was going to marry his longtime partner, a federal judge has ruled. U.S. District Judge Max Cogburn r...

U.S. Court News

08/30/2021

In a win over FIFA at sport's highest court, Empoli midfielder Nedim Bajrami won the right Monday to switch national teams from Switzerland to Albania. The Court of Arbitration for Sport said its panel upheld an appeal by Bajrami and the Albani...

U.S. Court News

08/27/2021

Maryland's highest court has agreed to take up the case of Lee Boyd Malvo, who is serving life in prison for his role in the 2002 sniper spree that terrorized the Washington, D.C., region. Malvo's lawyers argue that his punishment goes ag...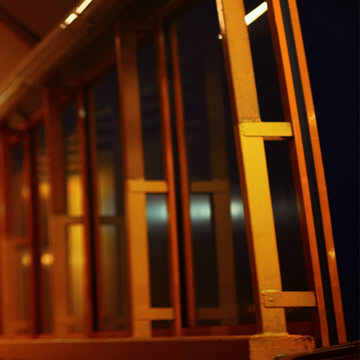 Our goal is to serve you and make your experience a pleasant one
Whether you're facing a specific legal issue or have questions that only an attorney can properly answer, a lawyer from the Law Office of Rita O. White is here to help. At our Plymouth Canton firm, we work hard to support our clients no matter the situation at hand.

Rita White, who owns and manages the Law Office of Rita O White, PLLC, is a metro Detroit area attorney with a focus on criminal defense, probate, and family law. In practice for nearly 13 years, she has litigated hundreds of criminal & civil cases involving murders, child welfare, juvenile, divorce, robberies, drug trafficking, child support and financial crimes.

Our Plymouth Canton lawyers understand that looming legal issues can be stressful and overwhelming. That's why we believe in giving clients our full attention and treating them with care and respect. When you work with us, you'll get the benefit of Knowledgeable lawyers, Convenient office hours, Reasonable attorney fees. Attempting to tackle a legal matter on your own can end up negatively impacting the outcome of your situation. Why risk such repercussions when our dedicated lawyers are on hand to offer guidance when you need it the most? To set up an appointment or learn more about our