Bajrami beats FIFA in court, can switch to play for Albania
U.S. Court News
In a win over FIFA at sport's highest court, Empoli midfielder Nedim Bajrami won the right Monday to switch national teams from Switzerland to Albania.

The Court of Arbitration for Sport said its panel upheld an appeal by Bajrami and the Albania soccer federation against a FIFA judge rejecting their request in May.

The urgent ruling clears the 22-year-old Bajrami to be selected for Albania in World Cup qualification games this week against Poland and Hungary. Its group is currently led by England.

Bajrami has Albanian family roots but grew up in Switzerland and represented its teams from youth level through to the Under-21s.

"The panel considered that Nedim Bajrami never played with the Swiss (senior) national team and already held Albanian nationality," the court said.

Bajrami split with Switzerland in March when he declined selection for the U21 European Championship.
Related listings
U.S. Court News

08/27/2021

Maryland's highest court has agreed to take up the case of Lee Boyd Malvo, who is serving life in prison for his role in the 2002 sniper spree that terrorized the Washington, D.C., region. Malvo's lawyers argue that his punishment goes ag...

U.S. Court News

08/24/2021

The Idaho Supreme Court has rejected a new law designed to make it harder for voters to get initiatives on the ballot, saying the legislation was so restrictive that it violated a fundamental right under the state's constitution. The ruling iss...

U.S. Court News

08/22/2021

A judge ordered the government to take money from the prison account of a former Michigan sports doctor who owes about $58,000 to victims of his child pornography crimes. Larry Nassar has received about $13,000 in deposits since 2018, including $2,00...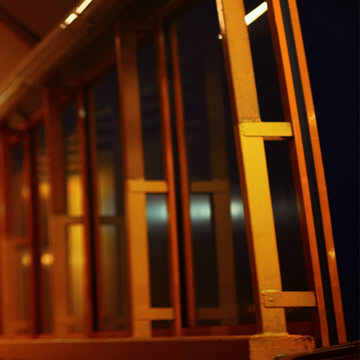 Our goal is to serve you and make your experience a pleasant one
Whether you're facing a specific legal issue or have questions that only an attorney can properly answer, a lawyer from the Law Office of Rita O. White is here to help. At our Plymouth Canton firm, we work hard to support our clients no matter the situation at hand.

Rita White, who owns and manages the Law Office of Rita O White, PLLC, is a metro Detroit area attorney with a focus on criminal defense, probate, and family law. In practice for nearly 13 years, she has litigated hundreds of criminal & civil cases involving murders, child welfare, juvenile, divorce, robberies, drug trafficking, child support and financial crimes.

Our Plymouth Canton lawyers understand that looming legal issues can be stressful and overwhelming. That's why we believe in giving clients our full attention and treating them with care and respect. When you work with us, you'll get the benefit of Knowledgeable lawyers, Convenient office hours, Reasonable attorney fees. Attempting to tackle a legal matter on your own can end up negatively impacting the outcome of your situation. Why risk such repercussions when our dedicated lawyers are on hand to offer guidance when you need it the most? To set up an appointment or learn more about our