UK couple to remain jailed after baby's remains found in bag
Legal Events
A couple whose disappearance sparked a nationwide search in England were ordered to remain in custody Friday after evidence presented during a court hearing revealed that the remains of an infant were found in a garden shed close to where the pair were finally found.

Constance Marten, 35, and Mark Gordon, 48, are charged with gross negligence manslaughter, concealing the birth of a child and perverting the course of justice. They made their first appearance in court on Friday at Crawley Magistrate's Court, about 30 miles (48 kilometers) south of London.

The couple spoke only to confirm their names, birth dates and that neither had a permanent address. Gordon had a gray sweater over his head throughout the hearing. Their next court appearance is scheduled for March 31 at Central London Criminal Court.

Marten and Gordon were arrested Monday in Brighton on the south coast of England. Authorities had been searching for them since Jan. 5, when their burning car was found beside a highway in northwestern England. Marten was believed to have given birth shortly before she disappeared.

The body of the infant was found under some diapers inside a plastic bag that was discovered in a garden shed north of Brighton, authorities said during Friday's hearing. The grisly discovery followed a two-day search by hundreds of police officers aided by search and rescue teams, dogs, drones and thermal imaging cameras. Authorities haven't yet determined the cause of death or the sex of the child.

Gross negligence manslaughter involves negligent behavior that a reasonable person should have understood presented an obvious risk of death to someone to whom they owed a duty of care.
Related listings
The Supreme Court on Tuesday refused to step into a legal fight over state laws that require contractors to pledge not to boycott Israel.The justices rejected an appeal on behalf of an alternative weekly newspaper in Little Rock, Arkansas, that objec...

President Joe Biden informed Congress on Monday that he will end the twin national emergencies for addressing COVID-19 on May 11, as most of the world has returned closer to normalcy nearly three years after they were first declared.The move to end t...

The California Supreme Court on Monday overturned the murder convictions and death sentence for a man who killed three people and committed a series of other crimes in San Diego in 1985.The court ordered a new trial for Billy Ray Waldon, ruling unani...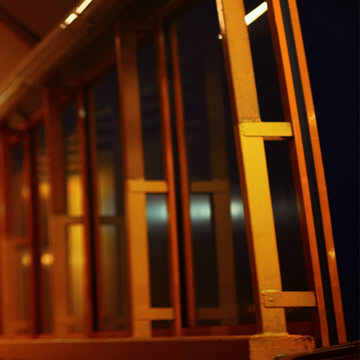 The Law Offices of John M. Lynch, LLC - Our goal is to serve you and make your experience a pleasant one
Our firm founder John M. Lynch is a proven trial lawyer with a record of success in state and federal courts. His former service as a police investigator and federal drug task force agent enable him to see a case from all sides. He is routinely hired by other attorneys to assist with criminal cases. His peer recognition is also evident in the recognition that he has earned with Top 100 Trial Lawyers, AV Preeminent Rating and Super Lawyers. He has also been named as one of the Best Attorneys in St. Louis, a Rising Star in Missouri and a Rising Star in Kansas. His unique and broad -based experience has led to unparalleled success that include dismissal of charges, acquittal and markedly beneficial settlements.

Attorney John M. Lynch comes from a strong law enforcement background with a decade of experience as a police investigator and federal drug task force agent. Paired with his legal degree from St. Louis University School of Law, Mr. Lynch provides a unique and candid perspective for people charged with a full range of criminal activities.