Biden taps Montana law professor to be 9th Circuit judge
Legal Events
President Joe Biden nominated has nominated a University of Montana law professor to be a judge on the 9th U.S. Circuit Court of Appeals.

Anthony Johnstone is a former solicitor for the state of Montana who has taught at the University of Montana since 2011. He previously worked at a private firm and clerked for Judge Sidney Thomas, who stepped down last year as chief judge for the 9th Circuit.

U.S. Sen. Jon Tester said in a statement that Johnstone had a track record of applying the law without personal bias.

His nomination must be confirmed by the U.S. Senate.

The 9th Circuit has 29 judgeships and is one the busiest federal appeals courts in the nation.

It handles thousands of cases annually from federal judicial districts in nine western states, Guam and the Northern Mariana Islands.
Related listings
education about the Constitution, joining Justice Neil Gorsuch at a time of intense political polarization and rising skepticism about the court's independence.The National Constitution Center in Philadelphia said Thursday that Breyer and Gorsu...

The U.S. Senate on Tuesday confirmed the nomination of South Carolina jurist Michelle Childs — recently under consideration for a slot on the U.S. Supreme Court — to sit on the federal court typically seen as a proving ground for the nati...

A Japanese High Court on Thursday rejected an appeal by a former brokerage manager alleging on-the-job harassment and unlawful dismissal after he took parental leave while working at Mitsubishi UFJ Morgan Stanley.The case of Glen Wood, a Canadian who...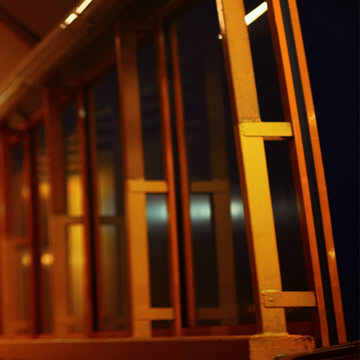 The Law Offices of John M. Lynch, LLC - Our goal is to serve you and make your experience a pleasant one
Our firm founder John M. Lynch is a proven trial lawyer with a record of success in state and federal courts. His former service as a police investigator and federal drug task force agent enable him to see a case from all sides. He is routinely hired by other attorneys to assist with criminal cases. His peer recognition is also evident in the recognition that he has earned with Top 100 Trial Lawyers, AV Preeminent Rating and Super Lawyers. He has also been named as one of the Best Attorneys in St. Louis, a Rising Star in Missouri and a Rising Star in Kansas. His unique and broad -based experience has led to unparalleled success that include dismissal of charges, acquittal and markedly beneficial settlements.

Attorney John M. Lynch comes from a strong law enforcement background with a decade of experience as a police investigator and federal drug task force agent. Paired with his legal degree from St. Louis University School of Law, Mr. Lynch provides a unique and candid perspective for people charged with a full range of criminal activities.