Breyer, Gorsuch join to promote education about Constitution
Legal Events
education about the Constitution, joining Justice Neil Gorsuch at a time of intense political polarization and rising skepticism about the court's independence.

The National Constitution Center in Philadelphia said Thursday that Breyer and Gorsuch, who has served since 2019, will be spokesmen for civics education and civility in politics.

The justices' decision to work together "is especially meaningful in this polarized time," Jeffrey Rosen, the center's president and CEO, said.

The 84-year-old Breyer retired at the end of June after nearly 28 years as a justice. His seat was taken by Justice Ketanji Brown Jackson, the high court's first Black woman.

Breyer has been a constant voice for seeing the court as something other than "politicians in robes" even as the court has issued a string of conservative-driven decisions topped by eliminating the constitutional right to abortion and overturning Roe v. Wade.

In recent months, the court with six Republican-appointed conservatives and three liberals appointed by Democrats also has expanded gun rights, weakened the separation of church and state and constrained the Biden administration's efforts to combat climate change and the coronavirus pandemic.
Related listings
The U.S. Senate on Tuesday confirmed the nomination of South Carolina jurist Michelle Childs — recently under consideration for a slot on the U.S. Supreme Court — to sit on the federal court typically seen as a proving ground for the nati...

A Japanese High Court on Thursday rejected an appeal by a former brokerage manager alleging on-the-job harassment and unlawful dismissal after he took parental leave while working at Mitsubishi UFJ Morgan Stanley.The case of Glen Wood, a Canadian who...

The Wisconsin Supreme Court on Friday adopted Republican-drawn maps for the state Legislature, handing the GOP a victory just weeks after initially approving maps drawn by Democratic Gov. Tony Evers.The court reversed itself after the U.S. Supreme Co...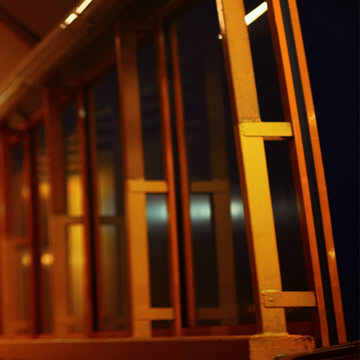 The Law Offices of John M. Lynch, LLC - Our goal is to serve you and make your experience a pleasant one
Our firm founder John M. Lynch is a proven trial lawyer with a record of success in state and federal courts. His former service as a police investigator and federal drug task force agent enable him to see a case from all sides. He is routinely hired by other attorneys to assist with criminal cases. His peer recognition is also evident in the recognition that he has earned with Top 100 Trial Lawyers, AV Preeminent Rating and Super Lawyers. He has also been named as one of the Best Attorneys in St. Louis, a Rising Star in Missouri and a Rising Star in Kansas. His unique and broad -based experience has led to unparalleled success that include dismissal of charges, acquittal and markedly beneficial settlements.

Attorney John M. Lynch comes from a strong law enforcement background with a decade of experience as a police investigator and federal drug task force agent. Paired with his legal degree from St. Louis University School of Law, Mr. Lynch provides a unique and candid perspective for people charged with a full range of criminal activities.