Taxpayer group asks high court to stop loan forgiveness plan
Law Firm News
A Wisconsin taxpayers group that unsuccessfully brought a lawsuit seeking to block President Joe Biden's student loan forgiveness program is asking the U.S. Supreme Court to intervene.

The Brown County Taxpayers Association on Wednesday asked the high court to put the program on hold and consider the group's appeal. Federal officials have not responded to the filing, WLUK-TV reported.

The suit filed by the conservative Wisconsin Institute for Law and Liberty on behalf of the taxpayers group argued it was an overextension of executive power that improperly sidestepped Congress.

The complaint was thrown out by a federal judge in Wisconsin and then rejected by the Seventh Circuit Court of Appeals in Chicago. U.S. District Judge William C. Griesbach also nixed an emergency motion for injunction.

The debt relief plan began accepting applications on Monday.

Biden enacted the program under the HEROES Act, which was passed after the Sept. 11 attacks sparked an American-led military campaign aimed at terrorism. The act gave the executive branch authority to forgive student loan debt in association with military operations or national emergencies.
Related listings
With abortion restrictions, looser gun rules and deeper tax reductions likely in the balance, North Carolina Republican lawmakers and Democratic Gov. Roy GOP lawmakers appeal Ohio map flap to US Supreme CourtRepublican state lawmakers involved in Ohi...

A top Indiana lawyer on Friday questioned the validity of a lawsuit brought by a group of residents who argue that the state's abortion ban violates their religious freedoms.A judge heard arguments Friday for about an hour in an Indianapolis co...

An appeals court ruling could mean the end of a federal lawsuit filed by the parents of a Black teenager who was naked and unarmed when he was shot and killed by suburban Oklahoma City police in 2019.Police said 17-year-old Isaiah Lewis was naked whe...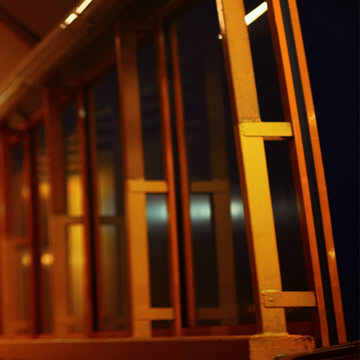 The Law Offices of John M. Lynch, LLC - Our goal is to serve you and make your experience a pleasant one
Our firm founder John M. Lynch is a proven trial lawyer with a record of success in state and federal courts. His former service as a police investigator and federal drug task force agent enable him to see a case from all sides. He is routinely hired by other attorneys to assist with criminal cases. His peer recognition is also evident in the recognition that he has earned with Top 100 Trial Lawyers, AV Preeminent Rating and Super Lawyers. He has also been named as one of the Best Attorneys in St. Louis, a Rising Star in Missouri and a Rising Star in Kansas. His unique and broad -based experience has led to unparalleled success that include dismissal of charges, acquittal and markedly beneficial settlements.

Attorney John M. Lynch comes from a strong law enforcement background with a decade of experience as a police investigator and federal drug task force agent. Paired with his legal degree from St. Louis University School of Law, Mr. Lynch provides a unique and candid perspective for people charged with a full range of criminal activities.