Man granted new trial in 2006 triple murder freed after plea
Law Firm News
An man granted a new trial in the murders of three men in Ohio more than a decade and a half ago has been released after reaching a plea agreement with prosecutors.

Stoney Thompson, 43, was originally sentenced in Lucas County to three consecutive life terms in the October 2006 slayings of Todd Archambeau, 44, Kenneth Nicholson, 41, and Michael York, 44, who were found shot and stabbed in a boarded-up house in Toledo.

Thompson, originally convicted of complicity to commit murder, was resentenced on involuntary manslaughter convictions under the plea agreement, The (Toledo) Blade reported. He submitted an Alford plea, in which a defendant does not acknowledge guilt but concedes that prosecutors have sufficient evidence for conviction.

Judge James Bates sentenced Thompson to six years for each involuntary manslaughter count to be served consecutively for a total of 18 years. The judge allowed his release but ordered him to remain on probation for the remaining two years of the sentence.

The Sixth U.S. District Court of Appeals in July had ordered a new trial for Thompson, citing evidence not turned over to the defense by prosecutors that included other potential suspects, recorded testimony of other parties, and a photo of a bloody shoe print that didn't match Thompson's own shoes. Thompson's brother, Goldy, was acquitted in the same case following a separate trial in which the evidence hadn't been withheld, the newspaper reported.

The appeals court judges also cited a lack of physical evidence tying the defendant to the crimes and noted as "strange" the jury's decision to acquit Thompson of firearms specifications in each death, given that the victims were all shot and one died of a gunshot wound.
Related listings
A Texas inmate seeking to stop his execution over claims of religious freedom violations and indifference to his medical needs is scheduled to die Wednesday evening for killing his pregnant ex-girlfriend and her 7-year-old son more than 17 years ago....

Several Pennsylvania groups represented by the American Civil Liberties Union have filed suit in federal court seeking to have votes from mail-in or absentee ballots counted even if they lack proper dates on their return envelopes.The suit filed Frid...

A Wisconsin taxpayers group that unsuccessfully brought a lawsuit seeking to block President Joe Biden's student loan forgiveness program is asking the U.S. Supreme Court to intervene.The Brown County Taxpayers Association on Wednesday asked th...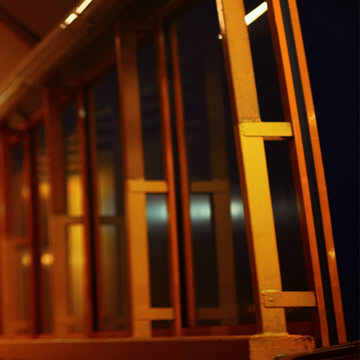 The Law Offices of John M. Lynch, LLC - Our goal is to serve you and make your experience a pleasant one
Our firm founder John M. Lynch is a proven trial lawyer with a record of success in state and federal courts. His former service as a police investigator and federal drug task force agent enable him to see a case from all sides. He is routinely hired by other attorneys to assist with criminal cases. His peer recognition is also evident in the recognition that he has earned with Top 100 Trial Lawyers, AV Preeminent Rating and Super Lawyers. He has also been named as one of the Best Attorneys in St. Louis, a Rising Star in Missouri and a Rising Star in Kansas. His unique and broad -based experience has led to unparalleled success that include dismissal of charges, acquittal and markedly beneficial settlements.

Attorney John M. Lynch comes from a strong law enforcement background with a decade of experience as a police investigator and federal drug task force agent. Paired with his legal degree from St. Louis University School of Law, Mr. Lynch provides a unique and candid perspective for people charged with a full range of criminal activities.